Clean Indoor Air is an Office Amenity that Matters to Employees
Improving Indoor Air Quality Provides added Peace of Mind
Indoor air quality solutions is a growing need among building owners and managers because of the effects of poor air quality on the health and comfort of building occupants. Our team at Donnelly Mechanical can provide you with the expert technical support you need to effectively manage the complexities of IAQ solutions. Recent studies conclude that proper space temperature and humidity conditions coupled with great indoor air quality reduces illness, sick days, and increase employee productivity and happiness in the workplace. Indoor air quality solutions, improvement, and maintenance is therefore not only good for your tenants, but good for business too.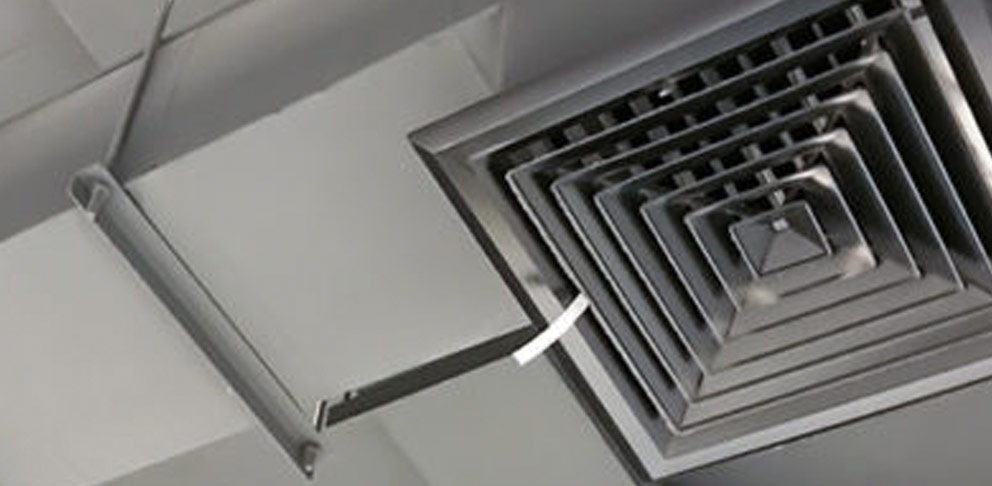 Protect Your Space with a Professional Indoor Air Quality Evaluation
The COVID-19 pandemic has prompted people to ask more questions about the safety of their workplaces. As office occupancy rates start to rise, employees are paying much more attention to the air they breathe indoors.
Receive an
Indoor Air Quality Assessment

& Certification from Donnelly
How can we Help?
We test, monitor, improve and sustain Indoor Air Quality to ensure wellbeing and productivity for you, your employees and customers.

Testing
We use proprietary methodologies & lab verified findings to test indoor environments for 30+ health hazards.

Monitoring
We monitor air quality risk factors including CO2, VOCs and Particulate Matter. When risk indicators are detected, our team can evaluate and advise on the right corrective action.
Improving & Sustaining
Our services extend beyond testing and monitoring to include corrective actions such as filtration and ventilation improvements as well as remediation and disinfection to solve the root cause of risk factors.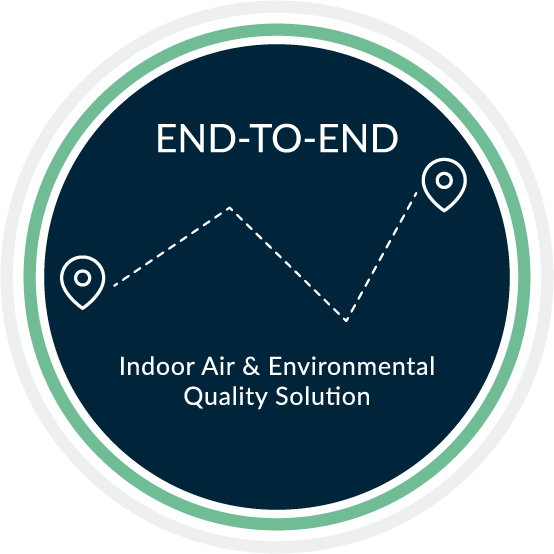 Comprehensive Testing
Our expert consultants use advanced instruments, propriety methodologies and lab analysis to evaluate 30+ indoor environmental risk factors
Indoor Environmental Quality
Mold
Lead
Asbestos
VOCs
Particulate Matter
Formaldehyde
Carbon Monoxide
Ozone
Odors
Sulfur Dioxide
Nitrogen Dioxide
Legionella
Water Quality
LEED
WELL
Others
Continuous Monitoring
We deploy a network of sensors to proactively evaluate your space and alert when a threat is identified

Alert

Install

Design

React
Each device measures gas and particulate pollutants along with essential IAQ parameters to help you optimize and achieve indoor air quality. Track real-time indoor air quality conditions in your Space.
With remote access to data and device operation controls, you'll have what is needed to make impactful decisions-anytime, anywhere.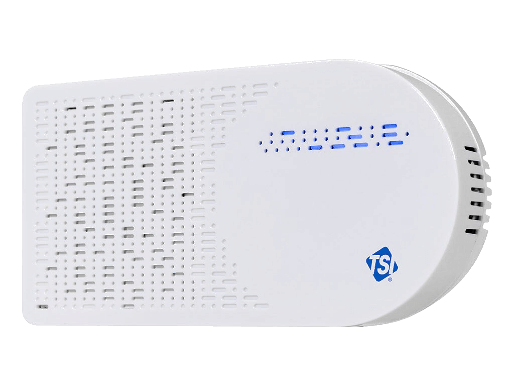 Improving & Sustaining
We recommend and execute corrective actions such as ventilation, filtration, remediation and disinfection to solve the root cause of risk factors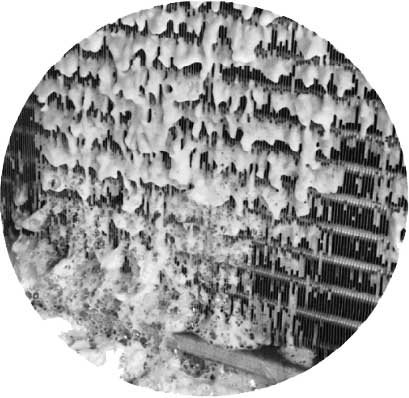 Cleaning & Disinfection of HVAC Systems
With Blue Box™, our unique coil treatment process penetrates through any depth of the heat transfer coil to ensure near-perfect surface area coverage - all while the system is running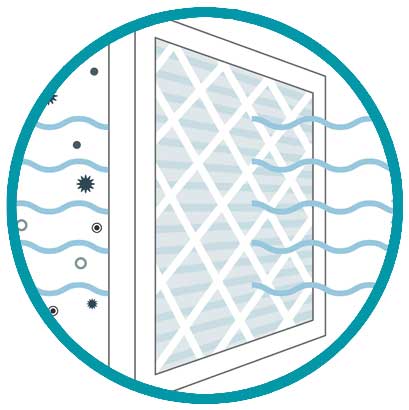 Increased Filtration
Improve air filtration by upgrading to high efficiency HVAC filters (MERV 13) to help mitigate the transmission of infectious aerosols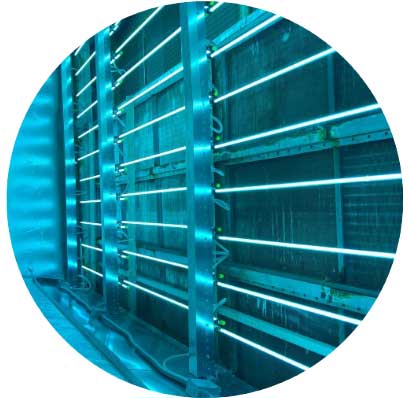 Ultraviolet Germicidal Irradiation
UVGI is a disinfection method that uses short wavelength ultraviolet light (UVC) to kill or inactivate microorganisms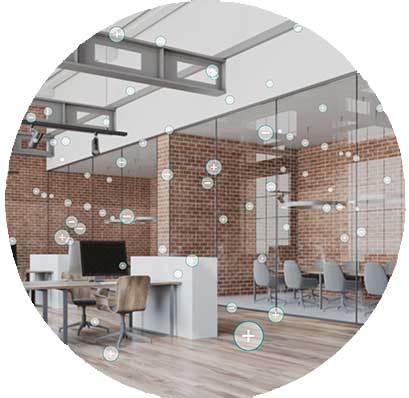 Bi-Polar Ionization
Releases charged atoms that attach to and deactivate harmful substances like bacteria, mold, allergens, and viruses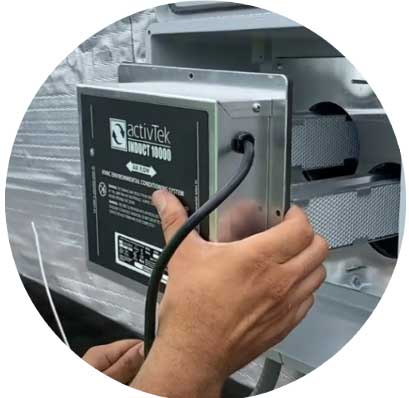 Advanced Oxidation
The technology utilizes light waves and a catalytic process to produce super oxide ions & hydro peroxides that destroy contaminants in the air and on surfaces
WATCH: Indoor Air and Surface Sterilization
Indoor Air Quality Solutions and Service for Commercial Properties
Donnelly's industry-leading team of indoor air quality professionals can perform an intensive analysis of your HVAC system to manage, improve or modify your ventilation and indoor air quality. New York City's only fully-integrated indoor air quality testing solutions and resources. As a vertically integrated commercial HVAC provider, Donnelly offers Indoor Air Quality HVAC services for industries, including:
Other IAQ Services You Might Be Interested In

Commercial HVAC Air Duct Cleaning
Donnelly uses only Licensed Air Cleaning Specialists to supervise specialized cleaning of ductwork and coils, as well as remediation of mold, odors and other indoor air quality issues.

Customized Solutions For Your Commercial Building
Donnelly offers customized indoor air quality solutions, which can include Enhanced Filtration, Carbon Dioxide Control / Delivery Systems, Ultraviolet Solutions, Bi-Polar Ionization Systems, and Enhanced Ventilation Strategies.
Talk with us about
Commercial HVAC
Fast Response and a Worry-Free Resolution
(718) 886-1500