Commercial HVAC for New York City Corporate Tenants of Class-A Office Space
Comfort, Indoor Air Quality and Productivity
Comfort, indoor air quality and system reliability are critical to keep your employees productive and your office machines operational. If you are a corporate tenant in New York City occupying one or more large office spaces then proper maintenance of your office HVAC and computer room air conditioning (CRAC) systems is essential.
Your computers and your people are mission-critical to your business operations. Both affect your profitability. Both rely on the uninterrupted and optimal performance of your HVAC systems. Costly, unscheduled downtimes affect your operations and your bottom line.
For more than 30 years now, Donnelly Mechanical has been a trusted commercial HVAC service provider to premier corporate tenants throughout New York City. Having served the HVAC needs of a wide variety of leading corporations, our experienced, certified technicians understand how to serve your unique business needs.
Additionally, with more than 100 service vehicles and a strategic Walking Zone, we are known for our fast response times, typically within 90 minutes for contract clients.
Energy and Cost Saving Strategies
Your custom maintenance plan will be based on a preliminary audit and comprehensive assessment of your equipment. A helpful resource to facilitate proactive solutions to avoid costly repairs, the assessment can also be leveraged to uncover ways to improve energy efficiency and lower costs.
Reliable Commercial HVAC Resource for Your Buildings & Tenants
With the in-house capabilities and expertise to handle all commercial HVAC and cooling tower needs – including custom maintenance plans, mechanical assessments, 24/7 emergency service, LEED certified energy strategies, construction projects, fit-outs, and much more – Donnelly is a preferred partner.

24 Hour Emergency Service

Fast Response Time with Strategic Zoning System

Customized Preventive Maintenance Plans

Service Tracking & Reporting

Dedicated Maintenance Team

Installation, Retrofit & Upgrades

Dedicated Contract Transition Team to On-Board New Clients
Experience You Can Count On
Commercial HVAC maintenance, repair, retrofitting and replacement – Donnelly has you covered.
When you're ready to switch service providers, Donnelly Mechanical offers you more than 30 years of Contract Transition success.
Our designated Contract Transition team develops your custom profile and manages all the details to ensure consistent, cost-effective service.
Over 1,700 businesses in the NYC area trust Donnelly's commercial HVAC services.
Let us work for you too.
Need more information?
Call Donnelly Mechanical at (718) 886-1500 today.
Hospital HVAC systems expertise for safety and efficiency.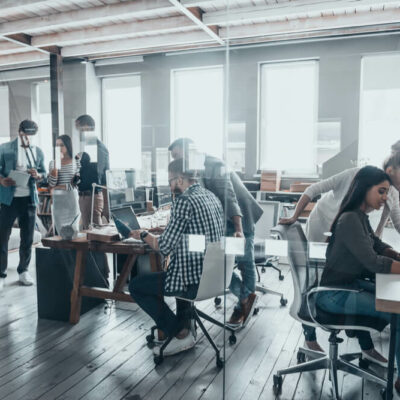 Talk With Us About Your HVAC needs
Fast Response and a Worry-Free Resolution