Turn-Key Replacements and High Efficiency System Upgrades
Donnelly Mechanical's Special Projects division is committed to delivering intelligent HVAC solutions and upgrades. Our primary focus is to provide support and resources for mechanical systems that are above and beyond the general maintenance and repair services scope. From beginning to end, Donnelly's Project Management team takes a high level view to ensure that your HVAC equipment delivers sustainable, efficient performance and superior comfort over the life of the system. Taking this strategic view ensures that your entire facility and all of its moving parts work together to achieve the common goal.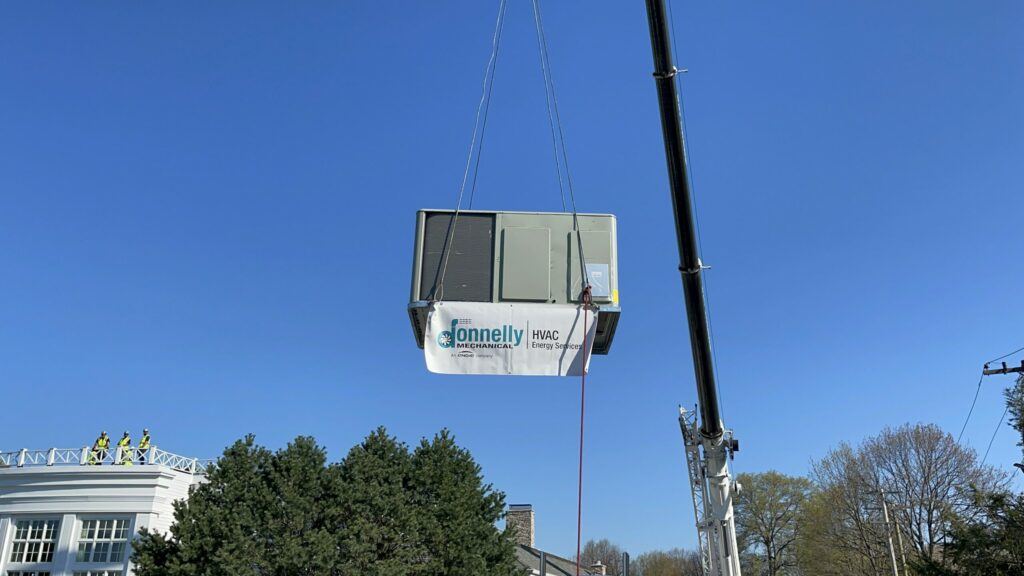 We enjoy the challenge of determining an intelligent solution not only to replace failed equipment, but to improve the operation of the facility. When designing and installing a system into an existing building or completing a retrofit project, Donnelly Mechanical has a track record of providing the most unique, intelligent, practical, efficient, and cost-saving solutions and upgrades.
From supplemental HVAC installations to 500-ton chiller replacements, we have you covered.
Our turnkey approach allows for a single point of contact for all trades and processes throughout the duration of the project.

Turn-key Equipment Replacements and Installations

High-Efficiency System Upgrades

Refrigerant Conversions

Piping, Ductwork, Control Enhancements & Replacements

NYC Permits/Filing and Violation Resolution

Indoor Air Quality Solutions

Value Engineering & Equipment Payback Analysis
We retained Donnelly Mechanical to provide a turn-key replacement of obsolete air handlers. We provided the basic performance specifications we needed for the areas the equipment would serve and they did the rest from shop drawing to unit commissioning. They acted as general contractor and retained the services of all trades necessary to execute the work. Existing chilled water and steam risers required modifications as did electrical infrastructure. The project manager was present every day that work took place. He provided daily briefings on progress. Every aspect of the project was meticulously planned. The equipment being replaced was the original and thus this project presented challenges that were not a factor at the time of original installation. Everything had to fit within confines of mechanical rooms and provide adequate clearances as necessary for persons to work. I have heard tales of woe about equipment arriving at loading docks and then not fitting in the elevator, not fitting through the door, not making the turn, etc. Donnelly brought a representative from the equipment manufacturer to the site to walk the route from the street to the mechanical room so that every doorway, corridor, elevator, turn, etc was accounted for and thus there were no logistical issues that often arise in a large-scale project. All tradespersons displayed professionalism throughout and were very respectful of the property.
— CHIEF ENGINEER
RXR 530 5TH AVE