Commercial HVAC for Data Centers in New York City
Commercial HVAC Expertise for Data Center and Server Room Cooling Solutions
Trusted, Proven Service & Expertise
Comprehensive, regularly scheduled maintenance of your commercial HVAC data center and server room cooling system is imperative to maintaining uptime. In fact, unscheduled system downtime is simply not an option.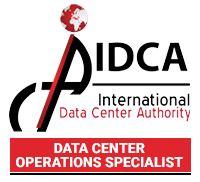 Donnelly Mechanical is a premier provider of data center and server room cooling maintenance contract solutions to top companies throughout New York City. As a vertically integrated provider, we have the training, expertise and resources to support all of your equipment needs.
Certified Energy Efficiency Experts
Donnelly's certified energy experts can show you how to maximize equipment performance while reducing overall energy consumption and costs.
One Commercial HVAC Provider
For All Your Data Center & Server Room Cooling Needs
Commercial HVAC maintenance, repair, retrofitting, and replacement – Donnelly has you covered.
A vertically integrated commercial HVAC provider, Donnelly offers comprehensive HVAC services for data centers, including:
24-Hour Emergency Service
Customized Preventative Maintenance Plans
Service Tracking & Reporting
Dedicated Maintenance Team
Installation, Retrofit & Upgrades
Dedicated Contract Transition Team to On-Board New Clients
Experience You Can Count On
Donnelly's Contract Transition Team: When You Need to Replace Your Commercial HVAC Vendor
When you're ready to switch service providers, Donnelly Mechanical offers you more than 30 years of Contract Transition success.
Our designated Contract Transition team develops your custom profile and manages all the details to ensure consistent, cost-effective service.
Over 1,700 businesses in the NYC area trust Donnelly's commercial HVAC services.
Let us work for you too.
Need more information? Call Donnelly Mechanical at (718) 886-1500 today.
Commercial HVAC for data centers and server room cooling solutions.