New York City's Premier Provider of Commercial HVAC Service and Maintenance
Delivering Expert Service and Technical Assistance for More Than Thirty Years
With a long list of distinguished clients at some of the city's most prestigious addresses, Donnelly has been delivering expert commercial HVAC service, maintenance and technical assistance to financial, corporate, retail, data center, healthcare, and industrial businesses throughout Manhattan for more than thirty years.
Emergency HVAC Service in NYC 24/7/365
Whether it's a weekday, weekend, or holiday, Donnelly's certified technicians are ready to identify the problem and get your HVAC system operational in the fastest time possible. By utilizing a unique, strategic zoning system, our response times are the fastest in the industry. This helps you save money through reduced labor and gets your business back in operation as quickly as possible. For your safety, all certified Donnelly technicians arrive in one of our branded fleet vehicles and can be further identified by the Donnelly uniform and current photo ID.
Keeping You Operational
Donnelly's success stems from the investments we make in systems, processes, and technician training. This ensures we give you the level of service and technical support you require. We also understand your need for uninterrupted operations, particularly as it pertains to tenant safety and comfort, as well as critical systems. Our certified technicians employ preventative and diagnostic skills to avoid potential problems and mitigate risk while minimizing disruption to you.
Learn More About our HVAC Services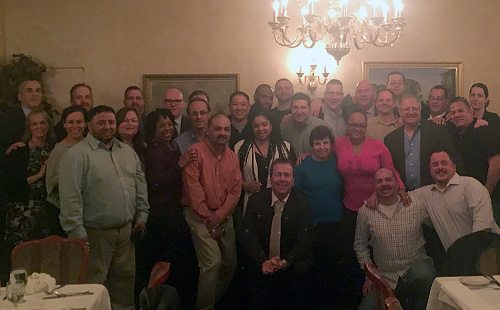 Our Ten Year Employee Club recognizes staff that have been a part of the Donnelly team for a minimum of ten years. Each year we hold a dinner to celebrate these dedicated employees. With our recent addition, our total membership represents more than 35% of our total staff. We are very proud of the continued support of our staff and the great work that they do each day.
Need More Information? Call Donnelly Mechanical at (718) 886-1500 Today.
HVAC Expertise and Technical Support That Keeps You Operational