Customized HVAC Maintenance Agreements Tailored To Your Company's Unique Needs
Donnelly Mechanical provides customized HVAC preventive maintenance agreements  for a distinguished clientele including many of New York City's prestigious buildings, institutions and tenants. Our goal is to ensure peak operating efficiency, minimize equipment downtime and eliminate the need for repeat service calls. 
Our dedicated maintenance staff has the experience you can count on when you need to replace your HVAC vendor. During the transition process, our team familiarizes themselves with your facilities' entire HVAC system. At the first maintenance inspection, we conduct a comprehensive analysis of all existing equipment and provide proactive solutions to avoid major failures and mitigate risk.
Commercial Preventive Maintenance not only extends the life of your equipment, but saves you money, giving you a better return on your investment. Performing regular maintenance on your Commercial HVAC system also increases energy efficiency.We understand how important it is to manage your budget, and that's why we've been serving clients for over 30 years as their trusted provider for Commercial HVAC Preventive Maintenance in New York City.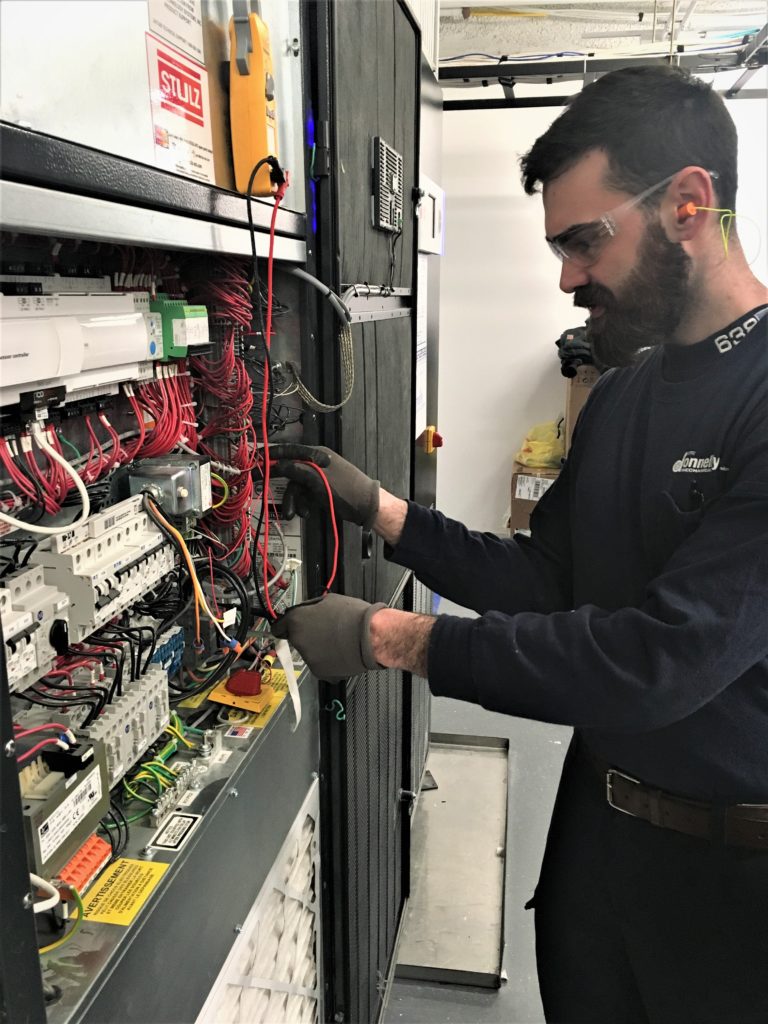 Comprehensive Assessment of Existing Equipment

24/7 Emergency HVAC Repair Service and Support
Unique NYC Zoning System To Ensure Prompt Response

100+ Vehicles and 30+ Stationary Technicians

Account-Dedicated Technicians

Online Client Portal to Place Service Requests

Contract Transition Team

Priority Support

Quality Control
Watch Here to Learn More About Our Preventive Maintenance Offering
Benefits of Commercial HVAC Preventive Maintenance

Reduced Operating Costs
Routine maintenance will reduce your operating costs by keeping your system running smoothly, increasing energy efficiency, and reducing mechanical breakdowns and service costs.

Proactive
An HVAC maintenance agreement means performing routine maintenance and being proactive to help mitigate any potential issues your system might face before it happens.

Optimized Indoor Comfort
Your space or building will feel more comfortable with a system that is running efficiently. This means more consistent temperatures and airflow.
The technicians are knowledgeable and professional which is very important to us. They get right to work and don't waste any time. When I call Donnelly, they're here within the hour. Before, I had to wait 5 to 6 hours and it took 3 visits before they were able to fix the problem. Donnelly does it in one. I do a lot of networking and deal with a lot of facilities managers and everyone says how Donnelly is one of the best companies out there. You can see it – their trucks are all over. When I ask people, who's your air conditioning provider, they all say Donnelly. It's not often that at a big company like this you get to speak with the owner one-on-one. That's something that is very good to have. Dino will be more than happy to come down, shake your hand, have a cup of coffee with you. And that's great.
— JWT
466 LEXINGTON AVENUE