Customized HVAC Maintenance Agreements Tailored To Your Company's Unique Needs
Donnelly Mechanical provides customized HVAC preventive maintenance agreements  for a distinguished clientele including many of New York City's prestigious buildings, institutions and tenants. Our goal is to ensure peak operating efficiency, minimize equipment downtime and eliminate the need for repeat service calls. 
Our dedicated maintenance staff has the experience you can count on when you need to replace your HVAC vendor. During the transition process, our team familiarizes themselves with your facilities' entire HVAC system. At the first maintenance inspection, we conduct a comprehensive analysis of all existing equipment and provide proactive solutions to avoid major failures and mitigate risk.
Commercial Preventive Maintenance not only extends the life of your equipment, but saves you money, giving you a better return on your investment. Performing regular maintenance on your Commercial HVAC system also increases energy efficiency.We understand how important it is to manage your budget, and that's why we've been serving clients for over 30 years as their trusted provider for Commercial HVAC Preventive Maintenance in New York City.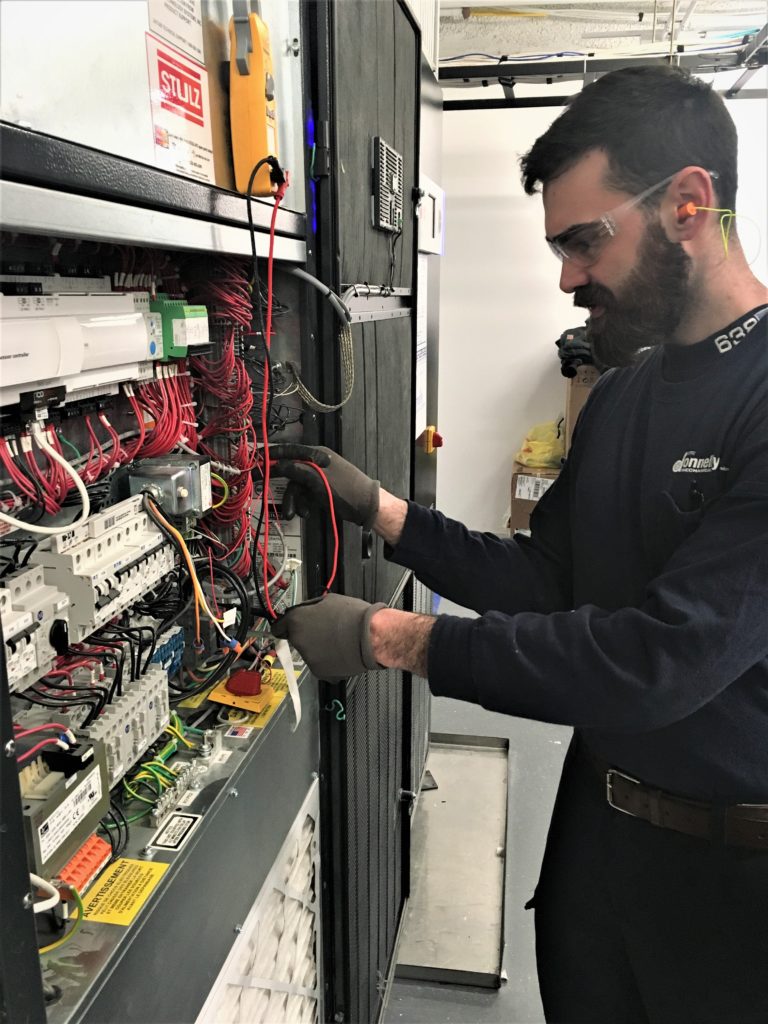 Comprehensive Assessment of Existing Equipment

24/7 Emergency HVAC Repair Service and Support
Unique NYC Zoning System To Ensure Prompt Response

100+ Vehicles and 30+ Stationary Technicians

Account-Dedicated Technicians

Online Client Portal to Place Service Requests

Contract Transition Team

Priority Support

Quality Control
Watch Here to Learn More About Our Preventive Maintenance Offering
Benefits of Commercial HVAC Preventive Maintenance

Reduced Operating Costs
Routine maintenance will reduce your operating costs by keeping your system running smoothly, increasing energy efficiency, and reducing mechanical breakdowns and service costs.

Proactive
An HVAC maintenance agreement means performing routine maintenance and being proactive to help mitigate any potential issues your system might face before it happens.

Optimized Indoor Comfort
Your space or building will feel more comfortable with a system that is running efficiently. This means more consistent temperatures and airflow.
We retained Donnelly Mechanical to provide a turn-key replacement of obsolete air handlers. We provided the basic performance specifications we needed for the areas the equipment would serve and they did the rest from shop drawing to unit commissioning. They acted as general contractor and retained the services of all trades necessary to execute the work. Existing chilled water and steam risers required modifications as did electrical infrastructure. The project manager was present every day that work took place. He provided daily briefings on progress. Every aspect of the project was meticulously planned. The equipment being replaced was the original and thus this project presented challenges that were not a factor at the time of original installation. Everything had to fit within confines of mechanical rooms and provide adequate clearances as necessary for persons to work. I have heard tales of woe about equipment arriving at loading docks and then not fitting in the elevator, not fitting through the door, not making the turn, etc. Donnelly brought a representative from the equipment manufacturer to the site to walk the route from the street to the mechanical room so that every doorway, corridor, elevator, turn, etc was accounted for and thus there were no logistical issues that often arise in a large-scale project. All tradespersons displayed professionalism throughout and were very respectful of the property.
— CHIEF ENGINEER
RXR 530 5TH AVE