NYC Healthcare Facilities & Hospital HVAC Systems Expertise
Commercial HVAC Services for Hospital Indoor Air Quality, Infectious Disease Control and Energy Efficiency
Trusted, Proven Service & Expertise
New York City hospitals deal with complicated air quality control challenges every day. Healthcare Facilities and Hospitals HVAC systems are central to the comfort and productivity of staff and patients, as well as the control of infectious diseases.
Needless to say, unscheduled system downtime is simply not an option. Donnelly has systems in place, right from the start of our relationship with you, to keep your hospital HVAC systems running reliably and at peak efficiency.
Mitigating Your Risk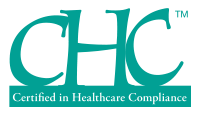 For more than 30 years, Donnelly Mechanical has been providing commercial HVAC maintenance, emergency service, and equipment upgrade services to New York City's hospitals.
Maintenance plans are customized to help you meet your health and business objectives. Plans are strategically developed based on a preliminary audit and comprehensive assessment of your equipment. A helpful resource to facilitate proactive solutions to avoid major failures, the assessment also helps to uncover ways to improve energy efficiency and lower costs. Your healthcare facility or hospital's HVAC system needs the care and attention it deserves.

24 Hour Emergency Service

Customized Preventive Maintenance Plans
Service Tracking & Reporting

Dedicated Maintenance Team

Installation, Retrofit & Upgrades

Dedicated Contract Transition Team to On-Board New Clients
Experience You Can Count On
Commercial HVAC maintenance, repair, retrofitting and replacement – Donnelly has you covered.
When you're ready to switch service providers, Donnelly Mechanical offers you more than 30 years of Contract Transition success.
Our designated Contract Transition team develops your custom profile and manages all the details to ensure consistent, cost-effective service.
Over 1,700 businesses in the NYC area trust Donnelly's commercial HVAC services.
Let us work for you too.
Need more information?
Call Donnelly Mechanical at (718) 886-1500 today.
Hospital HVAC systems expertise for safety and efficiency.
Talk With Us About Your HVAC needs
Fast Response and a Worry-Free Resolution