Continuous Indoor Air Quality Monitoring
Transparent, Live Data Accessible from Anywhere
Knowing the quality of your indoor air is a key ingredient to providing assurance for the safety of your tenants and employees. Our baseline IAQ survey measures for key specific pollutants that could be contaminating your space. We also offer real-time monitoring through our IAQ sensors. These sensors actively monitor CO2, temperature, humidity, VOCs and particulate matter through live reporting and dashboards.
Donnelly Mechanical's team of Indoor Air Quality professionals can perform a baseline IAQ survey to measure for key specific pollutants as well as ventilation rates, pollutant pathways, and more.
Our in-house team uses highly advanced professional IAQ meters and instruments that make proactive IAQ surveys efficient and easy to conduct.
The baseline IAQ survey provides a comprehensive report of findings and recommended IAQ solutions based on the size, use, and occupancy of your space.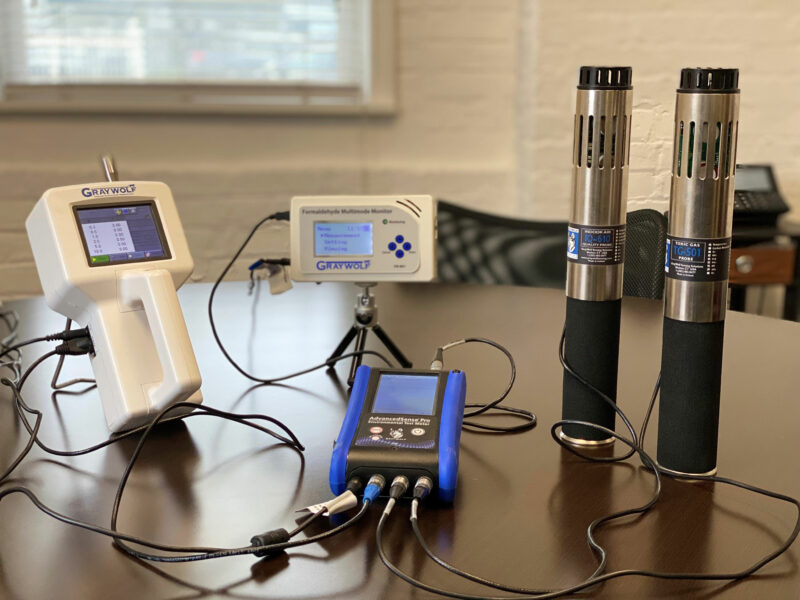 Talk With Us,
Call Donnelly Mechanical at (718) 886-1500 today.
Fast Response and a Worry-Free Resolution
Other Ways To Improve IAQ