NYC Cooling Tower Maintenance and Repair Services to Keep You Operational & Compliant
Mechanical Maintenance and Repair of Your Cooling Tower Mitigates Your Risk
Reliable cooling tower maintenance and expedient repair of your mechanical systems are essential to your operations. In addition to the cooling tower requirements mandated by Local Law 77, regular cooling tower maintenance and repair helps you to avoid complete system failure and legionella contamination that can be easily spread through the air conditioning system. Both scenarios are undesirable, requiring lengthy downtime that can be detrimental to your bottom line, not to mention the health risks to your building occupants.

Cooling Tower Mechanical Services to Protect Your Business
Donnelly Mechanical provides comprehensive cooling tower mechanical maintenance and repair services to commercial clients throughout New York City.
Mitigate your risk. Learn why more than 1,700 distinguished NYC businesses rely on Donnelly Mechnical for their cooling tower and commercial HVAC needs.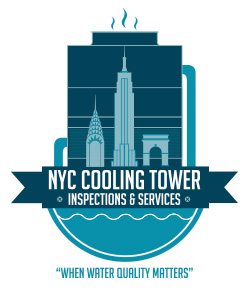 Attention: To facilitate your need to meet the cooling tower requirements set forth by Local Law 77 and the State of New York, Donnelly Mechanical has formed a strategic partnership with NYC Cooling Tower Inspections & Services (NYC-CTIS). With a Certified Water Technologist as lead, NYC-CTIS is a leading authority on cooling tower compliance concerns.
Need More Information?
Call Donnelly Mechanical at (718) 886-1500 Today.
Fast Response And a Worry-Free Resolution – That's The Donnelly Difference