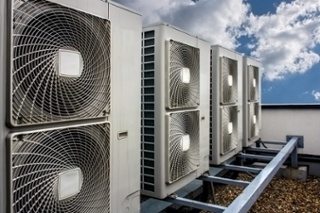 New York is changing the way it thinks about energy efficiency. As compliance rules grow more complex, facilities managers need to stay aware of changes. In the world of large commercial HVAC, Donnelly Mechanical is unique: We combine years of HVAC service expertise with an unparalleled level of insight into the compliance issues that matter to New York City clientele.
Over the years, Donnelly Mechanical has emerged as a unique source for end-to-end HVAC construction and lifetime maintenance. We cater to the largest commercial clients in NYC: More than 1,700 companies have entrusted us with responsibility over their critical building systems.
Now, we're proud to announce the launch of our official Donnelly Mechanical blog.
When you read our blog, you'll learn about:
The changing world of energy efficiency compliance in NYC and what it means to you.
The best ways to maintain, improve, and trim costs for your commercial HVAC system.
The importance of customized maintenance for keeping your cost of ownership lower.
The best ways to assess, monitor, and improve indoor air quality within your property.
And much more!
The Donnelly Mechanical Blog is Your Trusted Source for the Latest NYC HVAC News
Since 2009, New York City has taken aggressive action to lead the way in energy efficiency. The bulk of new regulations fall on owners and commercial tenants whose properties exceed 50,000 square feet, although many rules are in effect for properties of 10,000 square feet.
In response, Donnelly Mechanical leveraged its operational strengths to become a thought leader in energy efficiency in the Big Apple. When you subscribe to our blog, you'll learn insider tips and information for lowering costs, improving system effectiveness, and staying efficient.
Check in with the Donnelly Mechanical Blog each week for information that relates to the commercial HVAC industry. These insights will be vital for facilities managers, building owners, and anyone with an interest in the changing urban landscape of the City that Never Sleeps.
To find out more, subscribe to our blog today. We value your privacy and appreciate your trust, so we will only send you the best HVAC industry information. Don't wait: Subscribe right now!