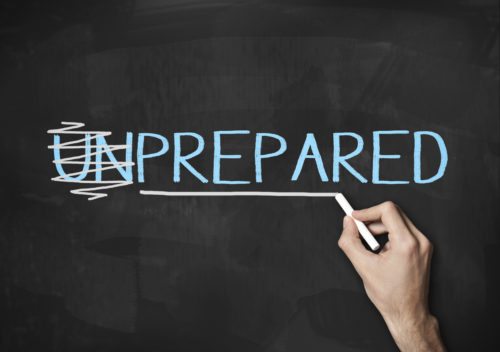 Commercial HVAC systems are vital to building occupants' comfort, safety, productivity and even mission-critical computer systems. When a commercial HVAC system goes down, there's a lot on the line. Your commercial HVAC contractor's emergency services play an important role in supporting your mission of providing a safe, comfortable and productive environment for building occupants.
Given the importance of emergency services for commercial HVAC, how do you know if your current HVAC contractor will promptly resolve the emergency?
Qualifications to Look for in an HVAC Emergency
Whether you're searching for a new HVAC contractor or you simply need a backup option if your first HVAC contractor fails, there are a few key qualifications a quality provider of HVAC emergency services will have.
First and foremost, you'll want to make sure all their technicians are uniformed, licensed and have identification. This is often overlooked, but the last thing you want in an HVAC emergency is unauthorized personnel making a bad situation worse.
Another key qualification is the Mechanical Service Contractors of America (MSCA) STAR Certification. The MSCA STAR certification is only handed out to elite HVACR service contractors – these are the companies with the knowledge and experience you need in an emergency situation.
Emergency Services to Look for in an HVAC Emergency
 Not all HVAC emergency services are the same. For example, a company may claim to have rapid response times for emergency HVAC repair services, but they may not have a client within 20 miles of you. Many HVAC emergency contractors will claim to have rapid responses, but it's important to see if they service other clients near your location – otherwise their response time will probably be dismal.
It's also important to look at the fleet size of the contractor. If they have 5 vehicles and one has a flat tire and two are out on calls, that doesn't leave you much of a safety net in case of an emergency. A larger fleet is directly related to reliability.
On a related note, does the commercial HVAC company use a zoning system to properly distribute their fleet? While this service may be rare, it helps ensure there are always technicians nearby in the event of an emergency.
There are a number of other things you could look for: industry experience, vertical integration, areas of expertise and more. However, the few qualifications and emergency services mentioned in this article will be some of the most valuable assets in a provider of HVAC emergency services.
If you're interested in improving your commercial HVAC emergency services, check out Donnelly Mechanical's industry-leading emergency HVAC repair services.