If We're Not Already in Your Building, We're Probably Just Down the Block
Rapid Response Time!

Over 90 Vehicles Ready to Dispatch!

Strategically Zoned System!

Uniformed, Licensed Technicians with IDs

24 / 7 Emergency HVAC Repair Service & Support
Donnelly Mechanical has the systems in place to deliver rapid response throughout the New York metropolitan area for your commercial HVAC emergency repair service.
From complete system failure to restoring optimal system performance, our emergency repair service will get your HVAC systems up and running so you can get back to business. Serving data centers, financial, retail and corporate tenants occupying approximately 10,000 square feet or more of space.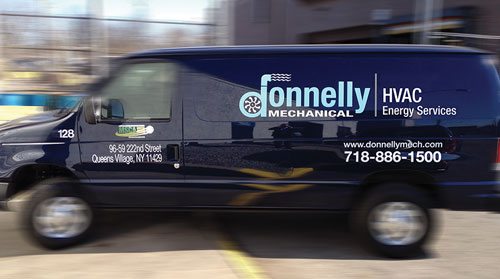 Immediately after Sandy, Donnelly came in and demolished the submerged units, removed them and started to rebuild them so we could be up and running. We were the first building lit on generator power after the storm.
-Building Manager, 17 State Street, Manhattan
Need more information? Call Donnelly Mechanical at (718) 886-1500 today.
HVAC expertise and technical support that keeps you operational.