Our Clients Come First – This is The Donnelly Difference.
Clients Come First at Donnelly Mechanical. We Pride Ourselves on Our Ability to Provide Them Innovative Solutions and Strive to Exceed Their Expectations with the Highest Level of Professionalism, Teamwork, and Integrity.
First-Hand Testimonials From Some of the Most Elite Addresses in Manhattan:
Mckinsey & Company
I would like to take the time to commend your amazing staff. I've had the pleasure of working with the Donnelly team on our recent move to 3 World Trade Center. I was very hesitant about working with a new mechanical contractor but I can confidently say my hesitations were put at ease immediately. The Donnelly team has taken their time to educate and guide me, and make repairs on many issues that were above and beyond their maintenance scope.  Joe, Ravi and their colleagues have shown a top notch level of expertise.  We are very fortunate to have such a knowledgeable team of HVAC technicians at our disposal.
Facilities Coordinator
Mckinsey & Company Inc.
NYC – FCB Blackout Testimonial
During the chaotic turn of events following the blackout on Saturday, July 13th, our 100 W 33rd Street building was affected. I reached out to the Donnelly emergency line and within minutes of placing my call, a service dispatcher reached out to me. Throughout this nearly 5-hour ordeal, Donnelly remained professional and extremely responsive as we assessed our service needs throughout our NYC locations. Just before midnight, I was given the all clear that cooling was working, and everything was up and running. I couldn't have asked for better communication!
Manager, Facilities & Services
NYC - FCB
THE TOWN HALL FOUNDATION
I wish to thank Donnelly Mechanical for the installation of our brand-new air conditioning equipment. Throughout the entire six-month process, their Project Manager was always available to us. He was responsive to every concern and took special care knowing the hall is a national landmark. When an issue would surface, he was there to work through it with us. We highly recommend Donnelly for their quality service and their team.
THE TOWN HALL FOUNDATION
EXECUTIVE DIRECTOR
SILVERSTEIN PROPERTIES
As a 35 year veteran within the commercial building industry, I've had the pleasure of working with Donnelly Mechanical on many projects, both large and small, throughout the past 30 years. One of the more recent projects I've worked on with them was the first phase of an ongoing HVAC unit retrofit. The project, although extremely complex, was a great success. We received the professional experience I've come to expect from the Donnelly team. Their support, communication, and ability to finish the job properly and on time is second to none. From the executive team to project management and technical support, the entire Donnelly team offers a personal support system and prompt reply to any and all requests during every phase of a project – a level of service that is hard to find in the industry today.
CHIEF ENGINEER
SILVERSTEIN PROPERTIES
BOSTON PROPERTIES
Replacing our chillers was a big decision that required detailed planning. Donnelly's BIM capabilities were a real asset, providing us with a failsafe way to accurately plan for the costs and logistics well in advance. We really appreciate Donnelly's expert project management and attention to the details, including managing the rigging that lifted the 900-ton and 2050-ton chillers from the truck up to the 13th floor through the curtain wall. It's difficult to do a project of this size without any issues. Donnelly does such a great job. They made the entire process seamless and painless.
CHIEF ENGINEER
BOSTON PROPERTIES
17 STATE STREET
Every year we bring Donnelly in to do a full diagnostic survey of all the equipment and then we make adjustments. Since the relationship started in 2002, we have not had a machine down.
Immediately after Sandy, Donnelly came in and demolished the submerged units, removed them and started to rebuild them so we could be up and running. We were the first building lit on generator power after the storm.
Donnelly was there when we needed them most. Donnelly's there when we just need them. We all work really well together.
BUILDING MANAGER
17 STATE STREET
JWT Testimonial
The technicians are knowledgeable and professional which is very important to us. They get right to work and don't waste any time.
When I call Donnelly, they're here within the hour. Before, I had to wait 5 to 6 hours and it took 3 visits before they were able to fix the problem. Donnelly does it in one.
I do a lot of networking and deal with a lot of facilities managers and everyone says how Donnelly is one of the best companies out there. You can see it – their trucks are all over. When I ask people, who's your air conditioning provider, they all say Donnelly.
It's not often that at a big company like this you get to speak with the owner one-on-one. That's something that is very good to have. Dino will be more than happy to come down, shake your hand, have a cup of coffee with you. And that's great.
JWT
466 LEXINGTON AVENUE
KIRKLAND & ELLIS, 601 LEXINGTON AVENUE
I find Donnelly Mechanical to be outstanding in regards to their service department. I had a specific service coordinator that I deal with all the time. I also have a dedicated technician that has been working here for 8 years. I'm very pleased with him, he brings anything I need to know about to my attention. He's just a phone call away and he always finds the problem and resolves it so that there are no future issues. So based on that, that's why we continue to use Donnelly Mechanical. It's a huge help having the same technician here every time because he knows where all the units are and I can trust that he will get the job done efficiently.
When Hurricane Irene came, they called us up to actually see how we were doing… they were there to help us if we needed storage space or any other kind of assistance. We didn't even have to call them, they showed concern for their client. That was very impressive.
KIRKLAND & ELLIS
601 LEXINGTON AVENUE
RXR 530 5th Ave NYC Testimonial
We retained Donnelly Mechanical to provide a turn-key replacement of obsolete air handlers. We provided the basic performance specifications we needed for the areas the equipment would serve and they did the rest from shop drawing to unit commissioning. They acted as general contractor and retained the services of all trades necessary to execute the work. Existing chilled water and steam risers required modifications as did electrical infrastructure. The project manager was present every day that work took place. He provided daily briefings on progress. Every aspect of the project was meticulously planned. The equipment being replaced was the original and thus this project presented challenges that were not a factor at the time of original installation. Everything had to fit within confines of mechanical rooms and provide adequate clearances as necessary for persons to work. I have heard tales of woe about equipment arriving at loading docks and then not fitting in the elevator, not fitting through the door, not making the turn, etc. Donnelly brought a representative from the equipment manufacturer to the site to walk the route from the street to the mechanical room so that every doorway, corridor, elevator, turn, etc was accounted for and thus there were no logistical issues that often arise in a large-scale project. All tradespersons displayed professionalism throughout and were very respectful of the property.
CHIEF ENGINEER
RXR 530 5TH AVE
Broadway Video
A tripped circuit breaker located in the basement on the building caused our CRAC unit to go into a High-Temperature alarm and go down. Our Donnelly technician and his field supervisor responded right away. They were the absolute best. They were in constant communication with us, keeping us well informed, and were extremely professional as always. They truly represented Donnelly and what they stand for.
Director of Business Affairs
Broadway Video
BlackRock
Donnelly's hospitality and care that they offer their team and clients is a model I wish others would emulate. Donnelly is a great family of SMEs and Trusted Advisors who put their clients' needs first and builds trust like only a family can. I look forward to continuing our working partnership.
Director
BlackRock
Tenant at 150 Broadway
I just wanted to thank you and everyone on your team for all of your help in repairing our AC issue. This was an ongoing struggle before I joined the company, with several vendors not being able to repair the unit. Your turnaround time was so fast and efficient and I can't thank you all enough for your assistance.
Tenant at 150 Broadway
Senior Manager, Facilities & Environment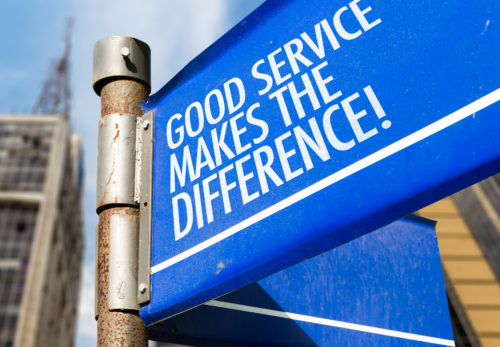 What We Deliver to Our Clients:
Decreased HVAC operating costs
Increased building return on investment (ROI)
Increased building asset value
Increased tax incentives
Higher tenant acquisition and retention
Greater tenant productivity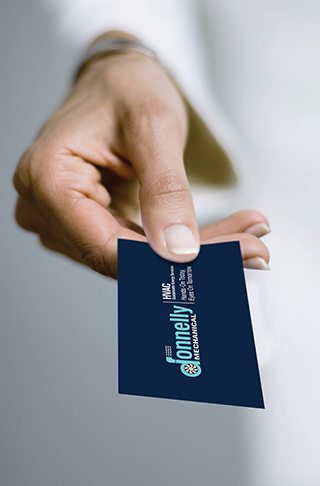 Need more information? Call Donnelly Mechanical at (718) 886-1500 today.
Celebrating over 30 years of outstanding service.