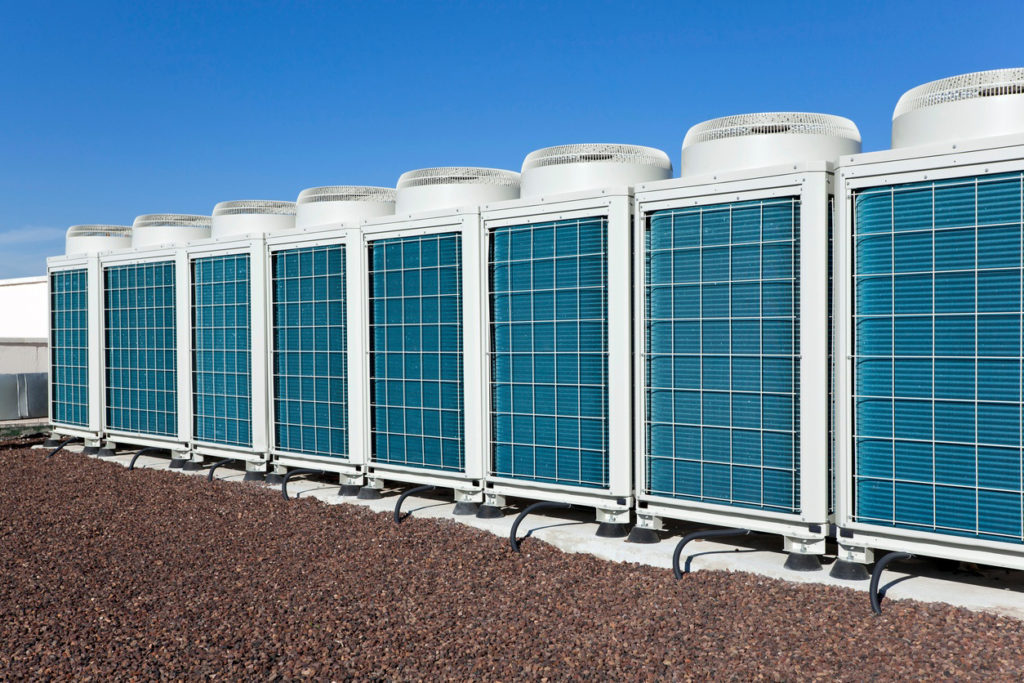 As technology changes, things that were once seen everywhere fade into the background.
For commercial HVAC systems, one such thing is R-22 refrigerant. R-22 was once a remarkably common part of both commercial and residential systems. Now, the gradual phasing out of R-22 is nearly complete. After 2020, it will be virtually impossible to obtain.
The Environmental Protection Agency raised concerns about R-22 thanks to the presence of chlorine, which can damage the ozone layer. For more than two decades, the agency has worked with manufacturers to eliminate the refrigerant and ensure alternatives are available in time.
Production of new air conditioners with R-22 ended in 2010.
Now, facilities managers must be alert to the change for their commercial HVAC system.
R-22's Extinction May Change Everything – Or Nothing
Depending on your situation, the end of R-22 might have little impact on your operations.
Here are your options:
Look for Alternative Refrigerants
R-22 can no longer be manufactured or imported for use in new equipment. However, it can still be supplied for use in existing equipment. Production of R-22 won't cease entirely until 2020. Until then, alternatives such as R-410A are becoming more popular. R-410A and the other new refrigerant blends lack compounds that can damage the Earth's sensitive ozone layer.
Prevent Unnecessary R-22 Losses
Eventually, you'll have to switch over – but for now, it's important to take steps to maintain your R-22 supply. If your commercial HVAC system is running smoothly, you'll probably be able to replenish your supply on the open market. However, be sure you have a complete maintenance plan in place. If there's a leak, you could waste expensive R-22.
Retrofit Your Existing Systems
Many systems that now use R-22 can be retrofitted to use an approved alternative refrigerant. This will usually be the most efficient and cost-effective option. It's important to remember, however, that simply replacing R-22 with R-410A can cause unexpected system performance and damage. For R-410A compatibility, the condenser needs to be completely replaced.
Consider a New System
If your system's "end of life" coincides with the end of R-22, it might be time to consider a major HVAC system installation project. Although this does require a significant upfront investment, it has never been easier to justify. New systems can take complete advantage of amazing new energy efficiency technology. That substantially reduces their total cost of ownership.
The Time to Act on R-22 is Now
The R-22 phase-out has been a long time in coming. Many teams will be tempted to wait until the last minute before taking action. The best response is to ensure you're ready in advance. Save money and enjoy peace of mind: Learn more about Commercial HVAC refrigerant conversions and replacements or contact Donnelly Mechanical today.