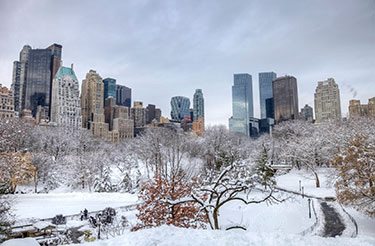 New York is known for fierce winters. The last few years have brought some of the most intense winter storms in living memory, and you never know how the season will play out. But, of course, cold isn't the whole story.
New York City can get hot!
The average July temperature in NYC is a pleasant 76 – but radical weather can crop up on any day of the week. As recently as 2011, Central Park hit 104 degrees. That's just two degrees under the hottest temperature ever recorded in the City. Power consumption spiked, reaching a huge 13,166 megawatts.
And it's not just the heat, it's the humidity: The "feels like" temperature was a roasting 115 degrees.
So, here's the big question: Would your commercial HVAC system be prepared for wild weather?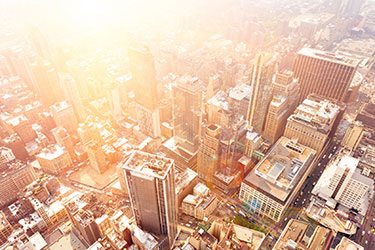 A Well-Maintained Commercial HVAC System is Essential to Beating the Heat
It might seem like there's not much you can do about the weather. Even people who are paid to predict it run into surprises every day. But, there is one factor under your control: The indoor temperature!
If your commercial property houses retailers, restaurants, or other facilities for the general public, it's essential your HVAC be ready to adapt to extreme heat or cold. People will be more likely to "pop in" off the street if they know they'll be comfortable.
A consistent and moderate indoor temperature is also crucial for productivity. If employees feel like they're bringing the outdoors inside with them, they'll be less motivated. That can lead to more time spent at the water cooler or in the bathroom.
Over the course of a few weeks, or even a few days, it can really add up.
Maintenance is the Key to Preventing Huge Energy Bills in Summer and Winter
Over the last few years, New York City's commercial buildings have been at the forefront of a truly unprecedented effort to raise energy efficiency. By cutting waste, the Big Apple stands to eliminate millions of tons of greenhouse gasses and save a pretty penny at the same time.
When extreme weather happens, your energy efficiency is really put to the test.
Heavy heating or cooling load can cause your energy bill to skyrocket in a short time. To prevent it, proactive maintenance is critical. At Donnelly Mechanical, our experts fine-tune your HVAC system and ensure it runs at peak efficiency. We spot and correct small issues before they turn into big ones – helping ensure your system won't fail when you need it most.
To discover more, contact Donnelly Mechanical today.