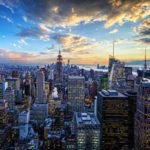 In recent years, the U.S. Green Building Council has made a splash with LEED. LEED – Leadership in Energy and Environmental Design – is a set of standards for rating green buildings. It synthesizes the big picture and small details, taking into account everything from where a building is sited to what carpeting it uses.
More buildings throughout New York City are being developed with LEED standards in mind. In 2014, New York was tied for 10th place in the list of states embracing LEED. Over 1,600 institutional or commercial building projects were certified LEED-compliant that year, and the number continues to grow.
Fast Facts New Yorkers Need to Know About LEED
LEED stands above the rest as the gold standard in planning and executing a green building project. Still, getting involved with LEED requires many competencies and plenty of background knowledge. Let's delve deeper into common questions:
How Do Green Buildings Fit Into the Scope of Construction Today?
Experts estimated almost 50% of nonresidential construction was "green" in 2015, representing $145 billion in construction opportunities. LEED version 4 was released in 2013 and updated throughout 2015, reflecting growing interest in the standard.
What is the Bottom Line Benefit of Green Construction?
Owners, staff, and tenants all win when green construction techniques are used. One of the most crucial factors in green construction is energy use reduction. LEED buildings are in the top 11th percentile for energy performance nationwide. For large commercial projects, this can add up to a savings of millions of dollars annually.
The advantages of LEED touch virtually every aspect of a building, and some of the savings relate directly to commercial HVAC systems. For example, adopting high-performance windows can reduce thermal energy loss, allowing for a more moderate temperature control strategy or making it possible to use a smaller HVAC system.
How Can a Project Meet LEED Standards?
There are four LEED levels: Certified, Silver, Gold, and Platinum. Each has its own standards for project planning and documentation. LEED accreditation for architects has two different levels and is a challenging process. It requires a rigorous exam complete with a proctored test, usually followed by a specialization exam.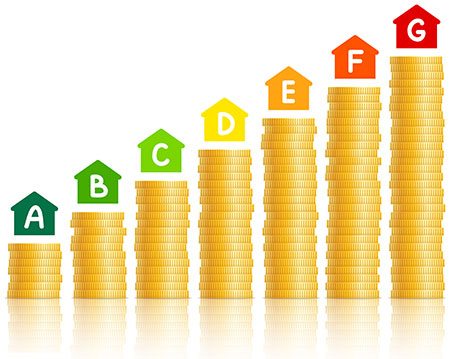 An individual project can be certified in five areas:
Energy use and efficiency, including HVAC systems
Long-term sustainability of the immediate environment
Indoor air quality and active reduction of lighting costs
Water conservation and use reduction or flow control
Selection of sustainable materials throughout construction
For certification, the project must pass a third-party inspection administered by the Green Building Certification Institute. "Certified" buildings must score 40 points out of 110 possible; the highest level, Platinum, scores 80 points or more.
LEED certification demonstrates a firm commitment to sustainability that also makes a building easier and less expensive to maintain. In NYC, it's sure to continue gaining momentum in 2016 and beyond.