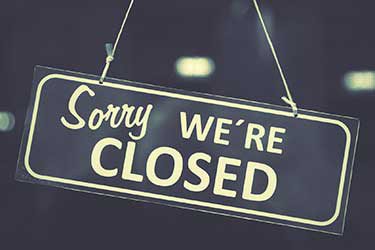 How much money would your business lose if it had to close down for a day?
For many enterprises, even an hour of downtime could translate to thousands of dollars in lost revenue and opportunities. A week of downtime would be almost unthinkable.
But here's the thing: A commercial HVAC system emergency can strike at any time. It's often the case that mechanical issues have been growing worse behind the scenes and the problem, when it happens, is a serious one – involving multiple system components.
Many workplaces will be rendered completely unusable when such an emergency occurs. Depending on the details of your situation, regulations might demand that you shut down immediately. There could be significant liabilities involved.
A HVAC system failure isn't just about discomfort – it can threaten your bottom line!
When the Worst Happens, Minutes Make a Difference: Donnelly Mechanical Can Help
Major HVAC system emergencies don't usually arise spontaneously. They're often the result of maintenance issues that have gone unresolved for several months … or even years.
Once the emergency starts, rapid resolution is critical. The longer your system is malfunctioning, the more damage will be done throughout all of its many interrelated parts.
Luckily, the team at Donnelly Mechanical is on call 24 hours a day. Donnelly Mechanical has long been recognized as New York City's leading name in HVAC system services and energy efficiency. We also provide emergency service to help you quickly address your HVAC system crisis and mitigate any damage.
Donnelly Mechanical's Proven Approach Gets Your HVAC System Back Up Fast
At Donnelly Mechanical, we strive to maintain the highest standards of workmanship, customer service, and industry knowledge. No matter what the specifics of your situation are, we can help.
Donnelly Mechanical is available around the clock: Just call us and we'll dispatch the right team for your job. We offer rapid response times thanks to our 100 vehicles, all ready to dispatch at a moment's notice. Our goal in every instance is to restore your system quickly and safely.
What if you have a major, complex issue that requires ongoing work? No problem!
We believe in the importance of preventive maintenance for extending the life of your HVAC system and cutting ownership costs. That's one reason we make comprehensive preventive maintenance plans available to all of our customers throughout New York City at rates you can afford.
Don't Hesitate: Call Donnelly Mechanical Any Hour of the Day or Night
When it comes to a commercial HVAC system emergency, there's no time to wait. Luckily, you don't have to: We could be working on your system just a few minutes from now. Call Donnelly Mechanical and we'll be there fast!