No one ever plans on having an HVAC emergency, but smart facility managers and building owners have a contingency plan ready for when the worst happens. The Donnelly Mechanical HVAC emergency service team is the number they call for reliable service when a swift emergency repair is important.
What Is Considered an HVAC Emergency?
Any unplanned suspension of heating or cooling services is considered an HVAC emergency – especially in a healthcare facility or within any critical environment. For large buildings, air circulation and temperature control are crucial. When it involves a medical facility, it's not just about comfort; it affects lives.
Emergency HVAC Repairs are Frequently Caused by:
Refrigerant leaks

Electrical control failure

Frozen evaporator coils

Clogged condenser lines

Extreme weather damaging an outside unit
Many of those equipment failures can be prevented by good routine maintenance. If you have a system failure, talk to Donnelly Mechanical about commercial HVAC preventive maintenance to avoid future emergency repairs.
What Maintenance Is Required for HVAC?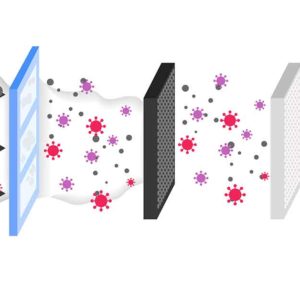 In addition to preventing emergency repairs, regular preventative maintenance keeps your HVAC systems running efficiently, which saves energy. Maintenance includes:
Proactively identifying minor repairs to avoid major failures

Checking and replacing air filters

Thermostat inspection

Cleaning evaporator and condenser coils

Lubricate components

System cleaning, including drainage tubes

Check refrigerant levels

Electrical component inspection and much more
What Makes Donnelly Mechanical's Emergency Service Team Exceptional?
Donnelly Mechanical has created a strategic zoning system to ensure a speedy emergency response. This allows our fleet of more than 100 repair vehicles to have the fastest response time in the industry, so your system can be restored swiftly and efficiently. Our staff features manufacturer-certified technicians for all major lines of HVAC equipment as well as Mechanical Service Contractors of America (MSCA) certified technicians.
When emergency HVAC services are needed in New York City, hospitals, healthcare facilities, engineering supervisors, and building facility managers rely on Donnelly Mechanical's emergency service teams for a fast response and more than 30 years of professional expertise for all of these reasons. Additionally, the Donnelly executive team is also available for all commercial HVAC repair issues.
Donnelly's Emergency Repairs Team is Known For:
24-hour emergency service/365 days a year

Swift response times

A dedicated emergency & maintenance team

Customized preventative maintenance to avoid future issues

Certified indoor air quality, LEED, and energy specialists
Call Donnelly Mechanical When You Have an HVAC Emergency
If you have an emergency, you need it fixed quickly and fixed right. That's why facility managers and building owners all over New York City use Donnelly Mechanical for all of their emergency needs.  The professionals at Donnelly Mechanical are here to work for you. With more than 30 years of experience, we're NYC's leading team of experts in commercial HVAC systems. Call us when you have an emergency or for any maintenance needs.