This winter, there are possibilities for cold snaps — which, as implied, are sudden blasts of cold weather. These days are marked by temperatures that are lower than the recorded average. Here's what you can do to make sure your HVAC system is prepared for cold snaps.
Clear All Snow and Ice
As time has shown, winter brings out some of the year's most dangerous weather conditions. With snow, ice, hail, and rain all coming around the winter, these pose a massive threat to your HVAC system. When they come around, you'll want to make sure to clear them away from your HVAC system.
With cold snaps, the ice and snow can freeze up on your condenser — thus throttling the use and efficiency of your HVAC system. When clearing the snow, ice, and debris, keep these bullet points in mind:
Use the appropriate device to clear any accumulated snow and ice from around your HVAC unit

Make sure that no ice or snow accumulates on the roof or in gutters, as that can spill over and harm your HVAC system

Ensure that no snow builds up near vents or piping, as this could impair airflow
Make Sure Vents Are Not Blocked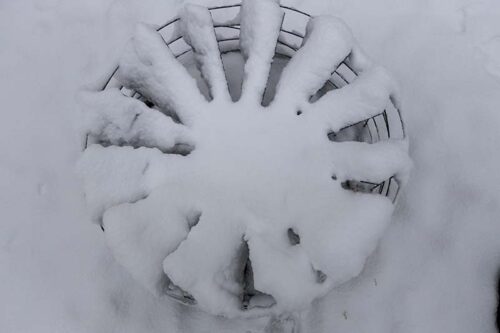 When cold snaps come around, you have to make sure that nothing is blocking the exhaust pipes. If you find yourself shivering in your office, have a professional check that your vents are not blocked by snow or ice buildup. 
Using the appropriate tools and sweeping away any snow or ice buildup will help increase airflow through the vents so that they can heat up the room they are in more efficiently. This will also make sure all parts of your office stay warm during this harsh weather period!
Schedule Maintenance Before Cold Snaps Strike
Having a trained technician examine your HVAC system before cold snaps (and ideally, before winter) strike is the perfect form of preventive maintenance. You should schedule maintenance before freezing weather arrives if possible so that everything goes smoothly once cold snaps begin hitting hard.
Furthermore, it's no secret that a well-maintained heating and air conditioning system is more energy efficient than one that has gone neglected for months on end. But did you know that maintaining your system before cold snaps strike can actually save you a ton of money?
Unfortunately, many choose to postpone their heating repairs until the weather gets cold. This could result in higher maintenance costs or even emergency service calls once the temperatures start to drop. So instead of waiting until it's too late, make sure your HVAC system is properly functioning by scheduling regular maintenance in the fall.
Combating Cold Snaps with Donnelly Mechanical
Winter is coming, which means you should start preparing your HVAC system for the wintry dangers. Rain, snow, sleet, hail, ice, and cold snaps are all imminent threats — so it's best to be prepared ahead of time. Luckily, the team at Donnelly Mechanical has your back.
To get a hold of a trained professional and prepare your HVAC system ahead of winter, please visit our website and contact us today!