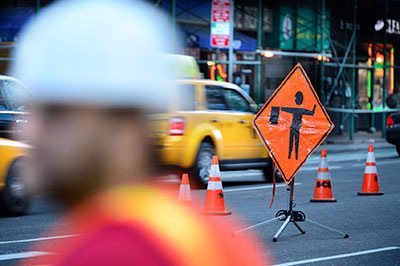 Construction in New York City is skyrocketing. Construction permits, a key indicator of growth, took off around this time last year – including hundreds of new residential projects that could make the city more affordable for millions of people. More than 42,000 permits for houses and apartments were issued by June 2015, nearly meeting the 1963 record.
The total figure for 2015 was an astonishing 56,528 new residential units in 1,998 buildings.
What's the motivation behind this sudden jump?
Lots of positive factors are converging, but the expected expiration of a major property tax abatement that year had driven many developers to get "off the fence" and jump into their projects. The sudden surge is an enormous bright spot for New York City, providing greater construction opportunities than at any time in the last 50 years.
Some important things to know about the latest construction trends:
Brooklyn is the Big Winner for Many Development Projects
Over the years, the image of Brooklyn has transformed into one that's modern, chic, and highly desirable. Nearly half the permits issued in June 2015 went to Brooklyn projects, getting nearly five times the combined total of Staten Island and the Bronx. Manhattan and Queens made a strong showing on the rest. But, will they actually get done? In the 11 months since, many Brooklyn projects have seen substantial progress. After all, it's not over until the ribbon is cut!
Most New Construction Has a Multi-Family Focus
It's often said they're not making any more land – and New York development as a whole has taken that fact into account. Across the board, from hot Brooklyn to sleepy Staten Island, there's been a distinct focus on multi-family residences. About 97% of 2015 authorizations were for buildings with five or more units. Single-family and double-family houses accounted for a combined total of just 2% of new construction. Three- and four-family houses? A mere 1% of all units.
Construction Costs are Growing – But Not By Much
Construction costs in New York City are rising, but there's a silver lining anyone in the construction industry or allied trades can appreciate: The total growth is holding around 5%, a fraction of the costs in previous years. Easier financing has helped drive an efficient building boom unlike anything New Yorkers have seen since before 2008. The cost of major materials including steel, lumber, and fuel oil is also way down thanks to economic conditions around the world.
For commercial building owners and others interested in considering new construction, there's never been a better time to take action. The future is exciting for NYC: Cost-efficient, multi-family construction could mark a great new era for an amazing city!