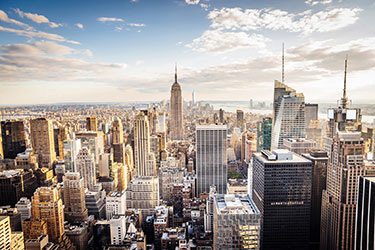 New York City has long been known for some of the tallest buildings on Earth.
From 1884 to 1939, New York and Chicago vied to become home to the most skyscrapers in the United States. Iconic projects like the 1875 Tribune Building tended to range between nine and eleven stores – not much by today's standards, but a huge accomplishment for back then.
Construction techniques keep advancing, and with them, ever-taller skyscrapers are expected to appear in the Big Apple. Thanks to unprecedented green technology innovation, it's possible to build immense structures that will still be affordable and relatively energy efficient.
These factors are creating a new Supertall Era in New York.
What is a Supertall Skyscraper?
Any building with more than ten floors that's used all year long can be called a skyscraper. By contrast, supertall skyscrapers are those with a height greater than 984 feet. The even bigger category megatall refers to structures with a height over 1,969 feet.
As with ordinary skyscrapers, New York has led the way on supertalls in the United States. 432 Park Avenue was the 100th supertall skyscraper in the world upon its completion in January of 2016. It remains the tallest all-residential building in the world.
Today, many architects and construction firms are tackling the challenge of mega tall buildings. A huge number of the world's supertall buildings have been completed in the Middle East, particularly in the United Arab Emirates.
That said, a number of amazing supertall projects will soon be finished in New York City.
Supertalls Will Transform the City Skyline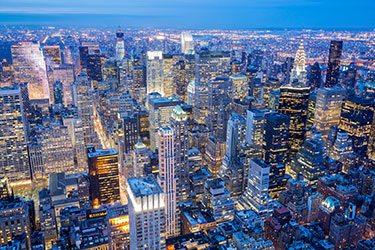 NYC has been building supertalls slowly but surely since 2001. Projects like Bank of America Tower and the New York Times Building have shown remaining interest in skyscrapers, but the 2008 financial downturn put a halt to many proposals.
With the recent uptick in construction, six astounding supertalls are rising in 2016.
Some of them include:
217 West 57th Street
The biggest of this year's supertall crop, Central Park Tower will stand a total of 1,550 feet.
111 West 57th Street
With its strong Art Deco vibe, this 1,428-foot tower has a style recalling the 1920s.
53 West 53rd Street
Nearly a decade in the making, this tower has a total height of a modest 1,050 feet.
What Does Supertall Mean for NYC's Energy Efficiency Aspirations?
Like other major commercial structures in the city, supertall towers must meet strict energy standards. By incorporating green methods into every step of design and construction, they will operate using a fraction of the energy required by comparable structures worldwide.
As commercial buildings get taller and taller, HVAC system efficiency will be critical to cost control. For expert help on maximizing your efficiency, contact Donnelly Mechanical today.