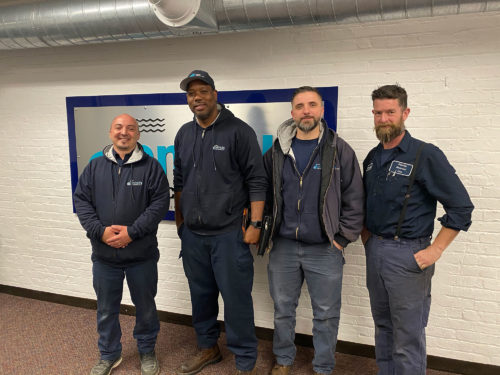 As NYC's most reliable mechanical contractor for over 30 years, Donnelly Mechanical is committed to creating a company culture that focuses on employee growth.
Donnelly Mechanical is excited to announce the promotion of four senior service technicians to Field Service Supervisors. We would like to congratulate George Petersen, Rafal Zajac, Delano King, and Tom Rogoz on their new positions. With a combined industry experience of over 80 years and over 50 combined years at Donnelly, these individuals are a key ingredient to our mission. All of Donnelly's Field Service Supervisors, including the new promotions, have been promoted from within our company because we truly believe in fostering growth.
This coming April, Donnelly will be inducting several employees into the 10 Year Club, which was established to recognize employees who have been a part of the Donnelly family for a minimum of ten years. "They believe in rewarding employees and making us feel at home. Donnelly is committed to expanding the company and planning for the future," said Delano King.
Congratulations to our new Field Service Supervisors!