New York City has always been the place to go when you want world-class medical care. That reputation – already deserved – is about to get a big boost. Healthcare construction is going into overdrive around the Big Apple. It's a boom like nothing the city has seen in decades.
Sure, many aspects of NYC construction have recovered strongly from the Great Recession. When it comes to the overall impact on the local economy and quality of life, though, the new focus on healthcare stands to bring unique benefits.
The Big Apple Healthcare Boom is a Sign of Great Things to Come
Many people who live and work around NYC have long suspected something new is on the way. Recently, a research report from the New York Building Congress, an industry group, has shown the hunch to be correct: Hospitals are building fast. The trend is likely to continue!
Some key findings include:
Hospitals Can Be Much More Expensive Than Other Construction

It's no surprise many hospital projects were shelved during the recession. Temporary delays often turned into long-term ones. The new turn toward finishing these projects and starting others is an encouraging sign: A square foot of health facilities can cost more than $1,700.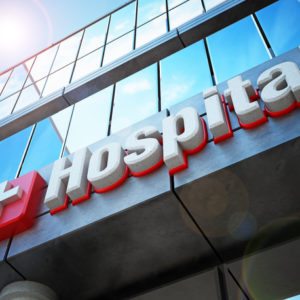 Healthcare Construction Will be a Medium-Term Trend

With the expenses in mind, companies can't sustain such high-level investments too far into the future. But, that's okay: Capital spending will still go on for years to come. Two million square feet of new hospital space will be available by 2020, and that may not be the end of it.
New York City is Benefiting from the Healthcare Business Landscape

The business of health has changed a lot over the last decade. It just so happens New York is well-positioned to benefit while improving the quality of care for everybody. Today's large health systems are consolidating while expanding small, acquired offices and off-campus services.
Two Big New York Names Spent More Than $1 Billion in 2014-2015

New York Presbyterian and NYU Langone Medical Center are two of the major forces behind the expansion. Collectively, they spent more than $1.1 billion throughout 2014 and 2015. New buildings will expand care for women and children, as well as ambulatory services.
What Does it All Mean for New York's Strict Commercial Compliance Environment?
New York City welcomes excellent healthcare, but compliance will still be a challenge.
As commercial building owners know, the city has been at the center of an unprecedented effort to increase energy efficiency and reduce waste. While this can save businesses millions, getting there is often a challenge. This is especially true in regulation-heavy industries like healthcare.
At Donnelly Mechanical, our experts can help. Contact us today.