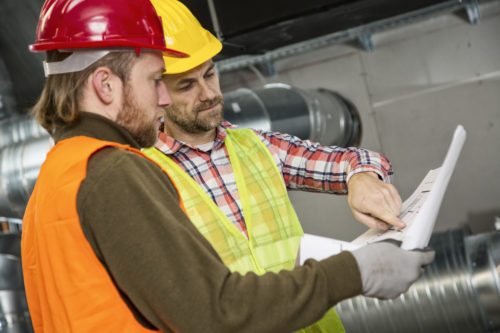 Maintaining commercial HVAC equipment is no small task, and it's critical to the comfort and air quality of your commercial space. Choosing the wrong commercial HVAC contractor can lead to added costs and unnecessary downtime, affecting productivity and profitability in your building.
There's a lot on the line when you partner with a commercial HVAC contractor for service, maintenance and equipment replacements. Making the right choice saves you time, hassle and operational costs.
Doing your homework is the best way to make the right choice. The following four tips are things you'll want to research to ensure you're only considering the best HVAC providers for your building.
1. Get Referrals and References
Any good commercial HVAC contractor will be prepared to connect you with their happy customers. If getting references is difficult, that may be a red flag. It's good to know how other businesses, especially ones similar to yours, have benefited from the HVAC contractor you're considering.
2. Research Qualifications and Certifications
It's important the technicians are manufacturer trained and certified to handle the maintenance needs of your equipment. If they aren't, you may end up with poor maintenance and service that will reduce the lifespan of your equipment and cause unnecessary downtime. You can also look for company-wide certifications, like the MSCA Star certification, that indicate high standards of service.
3. Look for Expertise and Experience
Does the HVAC contractor have experience working on projects similar to yours in your area? Experience is important. Even a small amount of unnecessary downtime will cost you, so it's best to look for a company who already has a roadmap for success with your type of HVAC needs.
4. Understand their Service
Different commercial HVAC contractors provide different levels of service. Does the same technician work on your equipment every time? Do they use a zoning system for fast response? These are important considerations. Look at what differentiates HVAC contractors and all the ways they can provide value to your building.
Choosing the right commercial HVAC is important. They will play a major role in operational costs, as well as the comfort and productivity of building occupants.
If you're looking for an experienced and decorated commercial HVAC contractor, look no further. Check out Donnelly Mechanical's qualifications and certifications.