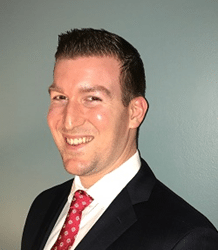 Donnelly Mechanical welcomes Thomas Cahill as its new Director of Special Projects. He will report to John Fallon, Donnelly's Vice President of Service for commercial HVAC. Having successfully completed many high-profile projects in the NYC area, including:
World Trade Center Tower 2
The Four Seasons
TRUMP Soho
Memorial Sloan Kettering
The Alexandria Center for Science
The Mall at Bay Plaza
and others, Tom brings his extraordinary expertise to the Donnelly team.
NYC Director of Special Projects: Responsibilities
As Director of Special Projects, Tom will be in charge of providing services outside the scope of typical commercial HVAC projects. Under Tom's leadership, the Special Projects team will assist clients in design, equipment installation and retrofit projects. Continuing Donnelly's excellent track record of success, Tom will provide practical, intelligent and cost-saving turn-key solutions for clients in NYC.
Read the full press release, Donnelly Mechanical Announces Thomas Cahill as Director of Special Projects, NYC Commercial HVAC, to see how this adds to Donnelly's capabilities and translates into cost-savings for NYC businesses.