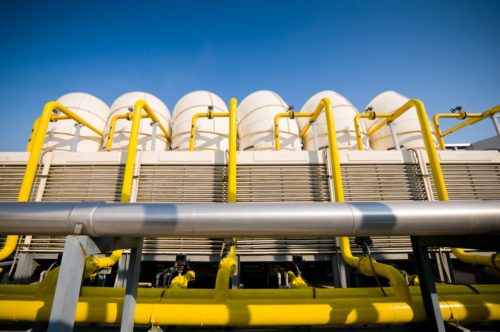 Since 2015, Legionnaire's Disease has grown as a public health concern in New York. It has long been known that the legionella bacteria, associated with serious respiratory illness, can proliferate in your cooling tower. As New Yorkers witnessed the devastating effects of an outbreak firsthand, officials moved quickly to raise awareness and impose important safety rules.
Now, all commercial structures using cooling towers must commit to inspect and disinfect them on a regular basis. Cooling towers must also be registered prior to operation. Certain events in a tower's functional life, such as elevated bacteria levels or a long-term suspension of operations, trigger special maintenance (corrective) activities.
All these rules and more are intended to keep New Yorkers safe.
Understanding the Basics of a Cooling Tower Maintenance Plan
Under the recent rules, a complete inspection and maintenance plan must be designed and executed by experts in water treatment. The parameters of the plan can be based around the needs of your individual building, but they must meet strict baseline standards, too.
The key components of a cooling tower maintenance strategy include:
Water Treatment Services
Water in the cooling tower must be treated on a daily basis with a biocide and a corrosion inhibitor. If testing reveals that bacteria levels are too high for ordinary treatment to be effective, the whole water tower must be professionally disinfected.
Water Testing and Inspection of Equipment
The testing regimen must include testing (every 90 days) for legionella and weekly testing for general bacteria (dip-slide or Heterotrophic Plate Count). The tower water must also be tested 3 times per week and the following must be inspected on a weekly basis: chemical treatment station, cooling tower, and associated mechanical equipment. Results from these on-going tests and inspections must be documented and kept filed for a minimum of 3 years.
Cooling Tower Inspection
Cooling towers must be inspected every 90 days top to bottom to reveal the presence of potentially harmful agents. All components, including drains, basins, and nozzles, should be monitored for signs of corrosion and scale buildup.
Deep Cleaning and Winter Preparation
All cooling towers must be cleaned at least twice annually. Winterizing must include a full drain down of the system water and must follow a specific procedure with the system shutdown section of the building's maintenance program and plan.
System Maintenance
Mechanical components need to be inspected in accordance to the manufacturer's recommended maintenance checklist or a modified version of the aforementioned checklist. Damaged fans, belts, motors, and gears should be replaced. All components should be adjusted to ensure they are operating normally. Maintenance should also include all elements of the electrical system.
Cooling Tower Maintenance is Crucial to Safety
It was not all that long ago when cooling tower maintenance was not considered a major issue in commercial HVAC systems. Things have changed quickly, and with good reason: A lapse in cooling tower protocol could expose employees and the public to deadly respiratory diseases.
A customized maintenance plan is essential to ensuring all elements of your HVAC operate efficiently. To learn more, read about NYC Cooling Tower Water Treatment or contact us to set up your cooling tower maintenance today.