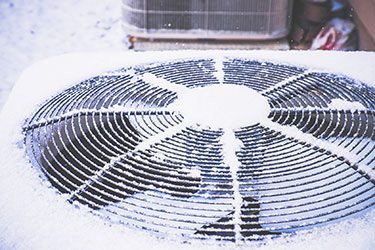 Your HVAC system is essential to keeping your building comfortable at any time of the year. What many people don't realize, however, is that the exterior temperature can have a huge impact on system operations. New York's harsh winter can cause unexpected heating results, especially with older systems or those in larger buildings. It always helps to be alert!
What are the most important things you can do to get ready for winter?
Check Your Building's Thermostat
These days, commercial HVAC systems are generally equipped with very accurate thermostats. They are absolutely essential to reducing your overall energy usage! However, even the most sophisticated electronic thermostat can become inaccurate over time. Sensors may need to be updated or replaced and configuration settings adjusted. It's a good idea to take a close look at your thermostat at the beginning of every new season to ensure predictable operation.
Change Filters Throughout Your System
A commercial HVAC system is radically different from temperature control mechanisms in a residence, but one aspect will be very familiar: Filters. Clean, intact filters are important to good airflow throughout a building. As filters become dirty or damaged, the HVAC system as a whole will work harder to heat the property. Plus, filters can contribute to indoor air pollution if they are not maintained properly. This can make illness and other issues more likely.
Start Planning for Winter Before the Snow Comes Down
These two steps are usually the most important ones you can take to prepare your building for winter. Still, it's important to realize that the cold can wreak havoc on components all throughout your HVAC system. Harsh weather can increase system load and exacerbate maintenance issues that might have gone unnoticed before – causing them to turn into serious issues.
The best way to protect your facilities investment is to ensure you have a preventive maintenance plan in place. With expert help, you can identify and stop problems while they are still easy to manage. Prevention is always cheaper than replacement in the long run, and a proactive approach to maintenance can help you achieve your savings and performance goals.
To find out more about winterizing your commercial HVAC system, contact Donnelly Mechanical. We're NYC's experts on large commercial HVAC systems.