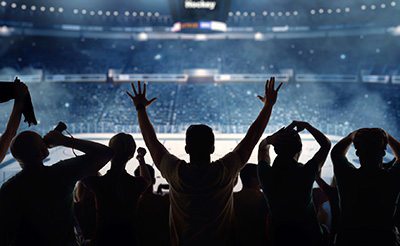 One of the biggest challenges in the world of commercial HVAC systems is the stadium. In addition to its immense size and precision needs, a stadium presents a variety of unique issues to deal with. When climate control or related systems aren't working at their peak, it can result in immense overhead that has significant business impact.
How can you make sure a stadium is running at its best – for visitors, players, and everyone else?
Start with Energy Analysis
If you don't have the right data, you won't be able to fine-tune the experience for such a large structure. As facilities managers know, the larger a building is, the more opportunities for waste are lurking. Both your HVAC system and your electrical infrastructure have to work together and be in good condition to achieve solid energy results. The sooner you analyze usage, the better.
Building Automation is Key
Once you have a good baseline for energy needs, it's time to implement precision control systems that will deliver efficiency targets. Cooling and heating load fluctuates enormously in a stadium, so sensors for occupancy, temperature, and humidity need to augment a well-planned event schedule. A systems view should be used to integrate components of all sizes and types.
Implement Speed Controls
A lot of planning goes into ensuring that a stadium HVAC system can operate effectively at 100% load. Even though these times are operationally crucial, though, they'll represent only a small fraction of the total usage of the space. Integrating EC fan technology can help ensure that all systems will be flexible enough to maximize efficiency at very low load levels, too.
Utilize Free Heating & Cooling
Facilities managers who deal with large commercial structures swear by the importance of "free" climate control, especially economizers. Placed and maintained well, an economizer can reduce heating and cooling costs 10% or even more. Airside and waterside economizers play a role in ultra-large scale projects, too. Look for ways to use waste heat to your advantage.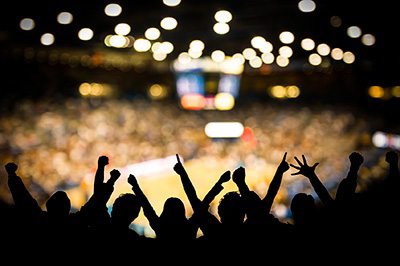 Going to the stadium is the big day – for thousands of fans and for the players whose careers can be made or broken there. Everything is bigger in a stadium, but that doesn't mean the energy bill needs to be huge too! By planning appropriately and collaborating with the right experts, it's possible to minimize environmental impact and cost of running a stadium.
Want to learn more? Donnelly Mechanical is the expert team that businesses around New York City look to for their biggest commercial projects. Whether it's completely new construction or a retrofit, we make the most complex HVAC systems work at maximum efficiency. Call or email us today to find out how we can help.