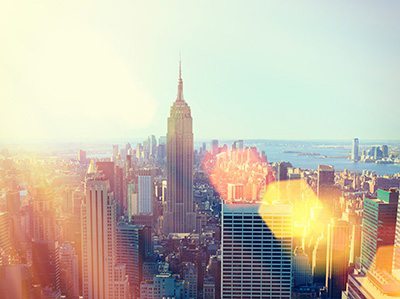 When it comes to your commercial HVAC system, every season brings its own challenges. In the winter, for example, it's important to be attentive to the health of your economizer, which can suffer reduced efficiency without obvious symptoms. As for the summer, it's no exception: There are specific maintenance and inspection tasks you should undertake early in the season to ensure the best performance.
The heat is coming, so let's take a look at important ways to gear up your HVAC system for the summer months:
Clean or Replace Your Filters
Effective airflow in a commercial HVAC system depends to a large extent on your filters. Just as in a residence, it's important to maintain filters regularly to ensure good indoor air quality. Your filters should be cleaned or replaced every few months, depending on what type you use.
Checking filters every quarter will help maintain efficiency for your system even under heavy cooling load.
Clean Out the Air Ducts
For too many buildings in New York City – especially older ones – the story with air ducts is simply "out of sight, out of mind." Since ducts are usually inaccessible, they can end up as a low maintenance priority. Don't let it happen: If you're not sure when your ducts were cleaned last, it's time to get in there and improve airflow!
Do a Full System Tune-Up
Long before the peak of summer heat, it's a good idea to check out your building's automation system. Your thermostat, sensors, and controllers need to be in good working order to provide summer cooling without wasting precious energy. Scheduled events within your automation system should also be updated to take into account changing temperature and occupancy rates.
Take Care of Long-Term Maintenance
If you don't have a long-term maintenance contract in place with a team of professional HVAC system experts, it's time to take a closer look. If your building's climate control systems break down during the summer, your space could be practically uninhabitable. Even a brief glitch can cost millions in lost productivity. Better to find and fix problems before they get worse!
Here at Donnelly Mechanical, we've been helping owners and facilities managers of large commercial structures get the most from their HVAC systems for years – seven days a week, whether in the New York City snow or the summer heat.
Want to see the difference professional maintenance can make for you? Lower bills and higher efficiency are just one call away when you get in touch with our team. Reach out to us today and let us help you beat the heat – now and in the future!