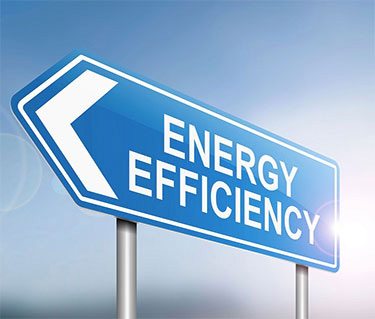 Today, New York City is at the center of an unprecedented push to achieve peak energy efficiency. Large commercial buildings have much to contribute in this area. Every step to curb environmental impact saves money and makes it that much easier to meet regulations. Yet, it can be difficult to find new ways to raise efficiency after you've covered the fundamentals.
The truth is, there are countless opportunities to improve efficiency!
While a HVAC system offers some of the easiest and most important ways to make real change to your energy posture, there are also options in every room of your property. Even a small "tweak" can yield significant savings over the effective lifetime of the building, so it never hurts to take on a little extra effort. The end result could be millions of dollars in waste prevented.
Let's consider some ways to raise energy efficiency throughout your site:
Have a Maintenance Contract for Your HVAC System
Taken together, heating, cooling, and ventilation have been estimated to account for about 27% of total energy usage in the average office space. That means your HVAC system is probably the single biggest contributor to your energy bill no matter what else goes on in your property. Maintenance can ensure it runs efficiently and uncover emerging problems before they have a major impact on system performance.
Retrofit Your Lighting Systems
Lighting is another area where huge strides can be made. With the right approach, you can trim your lighting costs by 20%-40%. In commercial buildings, one of the most effective ways to do this is to install occupancy sensors. These can minimize the lighting when the space is not being used – so you don't have to rely on tenants remembering to turn the lights off before they leave for the night.
Upgrade Your "Thirsty" Equipment
Any office equipment or major appliances throughout your building could be wasting energy. It's truly never been easier to find efficient, Energy Star-certified alternatives to virtually any existing device. Energy Star appliances are built around federal energy efficiency standards and often significantly outperform those standards, making them perfect for New York City.
Repair and Strengthen the Building's Envelope
No matter how large a building is, it shares certain fundamental issues with smaller neighbors: Doors and windows are major energy drains, and poor insulation can drive up the cost of both heating and cooling. Cracks, warping, and other deformities can also put massive strain on your HVAC system. Even modest repairs make a difference.
At Donnelly Mechanical, we're the Big Apple's foremost experts on energy efficiency for the biggest commercial structures. To bring your HVAC system to a new level, just call us.