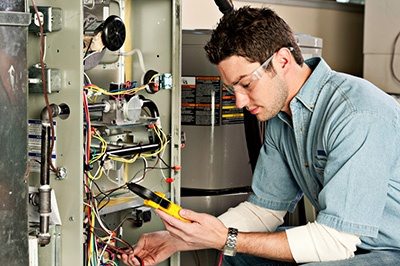 Your choice of a commercial HVAC expert has far-reaching implications. HVAC upkeep is essential for climate control and air quality. Without it, you'll find it hard to maximize the productivity of your workforce – and you might have to close your doors until repairs are made. Of course, it's crucial to ensure you select a professional, courteous, knowledgeable provider.
Let's look at six things to consider:
1

Response Time

Consider your provider's location and the speed with which they can act in an emergency. Even with the best maintenance regimen, unexpected disasters can strike any time. A local business is more likely to act fast and resolve the issue immediately. Exactly the opposite is likely if your provider is too distant to respond promptly.
2

Licensing & Insurance

Any commercial HVAC service provider should be fully licensed and insured. When a provider maintains robust insurance, it offers you important protection in the event of a mistake or accident. Naturally, personnel working on your project should all hold current professional licensure. In addition to state rules, the City of New York has a number of important statutes contractors must follow.
3

Commercial Experience

Commercial HVAC systems are more complex than systems in residential structures or smaller buildings. Plus, business operations are sensitive to the impact of a faulty HVAC. When you consider a service provider, make sure they are forthcoming about how long they have worked on large commercial-grade HVAC systems. More experience means better odds of getting your project done well.
4

Professional References

New York City's fast-evolving regulations mean virtually all major commercial enterprises work with HVAC contractors regularly. That being the case, all well-established service providers should have multiple references from businesses like yours. Expect – and ask for – references from companies whose property and needs are similar to your own. Good references show a provider is up to date on new regulations!
5

All-in-One Service Contracts

While it's easy to learn one or two skills related to HVAC maintenance, only top commercial HVAC service providers offer a full suite of services. Ask whether your HVAC brand has ongoing service contracts that can help you simplify the process of keeping your system running. Having a contract will help you reduce bills and fend off service outages.
6

Written Estimates & Bids

Last but not least, even if a company has done hundreds of projects similar to yours, you should not hesitate to ask for written estimates and bids. This might make the process take a bit longer, but helps to establish expectations so you know you'll get your money's worth. Any company that purports to provide estimates without an on-site visit might not be adhering to the highest standards.