Part 2: Transitioning As A Process: Using KPIs
In Part 1 of this series we discussed Transitioning as a Process. Now, we'll take a closer look at the elements that help you to plan, benchmark, track, and measure for contract transition success.
Committing to an HVAC maintenance contract offers many benefits including reduced total costs and a lower chance of system failure.
If you're a facilities manager who has decided to transition into a maintenance contract for the first time, here are a few insights to consider.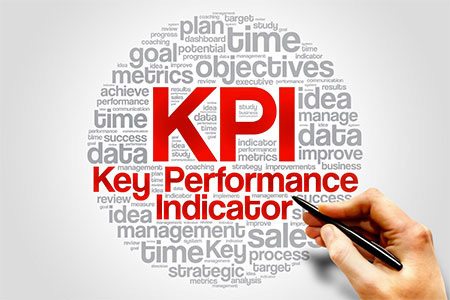 Clarify Your KPIs

What level of service performance do you want from your vendor?

You won't know you've reached your goal unless you have key performance indicators you can monitor. Developing KPIs lets you measure progress and take remedial action.

Some KPIs relate to cost, quality, or customer service, while others influence all three. By combining these to meet your needs, you can create a balanced scorecard of management metrics and facilitate continuous improvement.

Measure Your Facilities and Equipment Data

Before you can reap the benefits of transition, you need to understand what equipment you have and what state it's in. Maintenance partners can't provide customized solutions without the facts. You'll need to have a good understanding of the current state of your HVAC system.

Often, it's best to use a contractor that provides a complete mechanical equipment assessment. That lets you plan for any repairs or replacements, which can be rolled into your budget.

If you have a current service provider, you'll save time and prevent costly errors by making sure you verify information with them – including getting all maintenance records they have on hand.

All this data goes into your Request for Proposal, so you can get back an accurate statement of work from bidders. That reduces financial exposure and cuts down on time-consuming rework.

Create a Phase-Out/Phase-In Plan

If a hand-over isn't systematic, your incoming vendor might be left without crucial information. Create a plan that eases your old vendor out and installs your new one with minimal delay.

That starts with an initial phase-out meeting with old and new vendors six months before the end of the current contract. From there, monthly status meetings should ramp up into frequent operational meetings as the day approaches.

All along, be attentive to the needs of occupants or employees. Be sure they're well aware of the change in service providers and any times they can expect service outages or changes.

Tailor Appropriately to Your Needs

While certain issues are imperative in all systems – airflow, air quality, environmental control, and energy consumption – a generic maintenance plan usually leaves you paying for features you don't need while ignoring some you do.

Securing high operating efficiency and low costs means getting a custom-fit contract. Contract customization should include things like the type and condition of your equipment and emergency plans to activate in case a worst-case scenario befalls your systems.

During transition, the service provider should spend time on-site, developing hands-on understanding of your system. This improves consistency and cost-effectiveness later.

Track Performance & Monitor Objectives

Once your vendor is in place, it's time to implement the tools you need to verify value. Review your KPIs and consider what tracking mechanisms you have or will need to monitor them.

Your new vendor can help – they should have equipment and expertise that clarifies system performance. Interview the team to understand what tracking mechanisms are available.