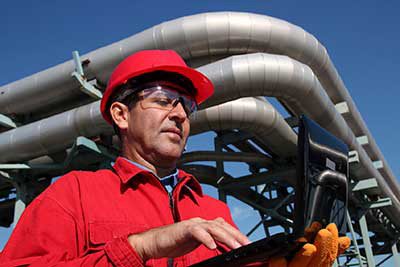 The comfort, health, and safety of your commercial tenants depend on your building's systems working together effectively. To protect assets from costly emergencies, it's crucial to take a proactive approach – monitoring your building and resolving issues before they grow out of control. Your HVAC system is the perfect place to start.
Everyone knows preventative maintenance is less expensive than major repairs or replacements. Still, it can be tough to know where to begin. A large commercial HVAC system is complex, with components that can fail in unexpected ways. Sometimes, the symptoms of a problem can be subtle. Knowing your system well is vital.
Let's walk through a checklist for keeping your HVAC system in top condition:
Plan Your Inspection Schedule
It's a good idea to inspect your HVAC system at least twice a year – at least a few weeks before peak load during both the cold and warm seasons. Check screws and latches, replace any missing screws, and recharge your P-traps or water traps if you use condensate drain pans.
Partner Up for Chillers and Boilers
Most facilities teams don't have the specialized expertise necessary to optimize or repair chillers or boilers. Don't get caught by surprise: Connect with an expert team that focuses on commercial HVAC system maintenance. An ongoing maintenance contract can save money.
Get Hands On With Cooling Towers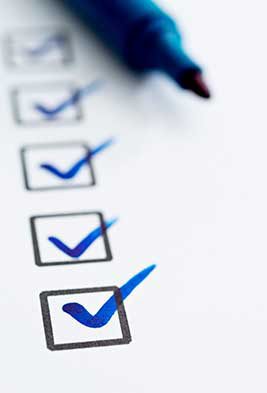 Recent city regulations for cooling towers mean a licensed expert needs to sign off on them every year. Disassemble all access panels and screens for more efficient inspection. Go over major components, clean the cabinet and starter, and test the motor. Check log readouts for anything unusual.
Lubricate Your Pumps
Lubricate the bearings on your pumps once a year. Check for leaks and inspect all couplings. If you hear any unusual sounds from pumps, be sure to follow up as soon as you can. Noise can be a sign they are about to stop working.
Replace or Clean Air Filters
Clean or replace air filters regularly. Depending on the type of filter, this might be a monthly or quarterly task.
Clean Your Condenser Coil
Wipe off the condenser coil with coil cleaner fluid. If the condenser coil isn't within easy reach or requires you to remove a panel, call a licensed contractor.
Check on Energy Efficiency
Even if you have a completely automated thermostat system with high-tech sensors, it's still important to check out the settings every now and then and make sure they're right for your building. Manual checkpoints include the compressor and refrigerant charge.
Even just a few minutes of structured inspection twice a month can make a big difference in your HVAC system efficiency. For help from the experts, call Donnelly Mechanical.