Rely on Donnelly's Commercial HVAC Expertise
Building owners, managers, and contractors of large buildings throughout New York City rely on Donnelly's commercial HVAC expertise for ductwork, piping and insulation, and control enhancement and replacement projects.
From the initial survey through project completion, Donnelly manages the entire scope of work throughout each phase of the commercial HVAC construction project. Our in-house BIM department prepares drawings and submittal packages to ensure your project requirements are met. Safety is of paramount importance to Donnelly so our team of certified technicians and project managers receive rigorous training. Additionally, Donnelly's in-house sheet metal fabrication capabilities facilitate on-time delivery and adherence to strict quality standards.
With comprehensive in-house capabilities and more than 30 years of HVAC construction experience, Donnelly's skilled team of professionals provides you with the technical expertise and capabilities you require.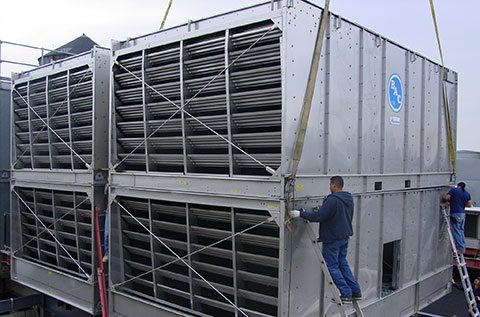 …I also have a dedicated technician that has been working here for 8 years. I'm very pleased with him, he brings anything I need to know about to my attention. He's just a phone call away and he always finds the problem and resolves it so that there are no future issues.
-Kirkland & Ellis, 601 Lexington, Manhattan
Need More Information?
Call Donnelly Mechanical at (718) 886-1500 Today.
Providing Innovative HVAC Solutions to Distinguished New York City Clients Since 1989.