Piping, Ductwork, Comfort Complaints & Problem Resolution
That's Part of The Donnelly Difference
Our Commercial HVAC Special Projects Team is Committed to Delivering Intelligent Solutions to Our Clients
The primary focus of Donnelly's Special Projects team is to provide support and resources for mechanical systems above and beyond the general HVAC maintenance services scope. From beginning to end, Donnelly's Project Management team takes a high-level view to ensure that your commercial HVAC equipment delivers sustainable, efficient performance and superior comfort over the life of the system. Taking this strategic view ensures that your entire facility and all of its moving parts work together to achieve the common goal.
From Beginning to End, Donnelly's Project Management Team Takes a High-Level View
Our Special Projects division enjoys the challenge of determining an intelligent solution not only to replace failed equipment but to improve the operation of the facility. When designing and installing a system into an existing building, or completing a retrofit project, Donnelly Mechanical has a track record of providing the most unique, intelligent, practical, efficient, and cost-saving solutions.
Our Team of Expert Engineers and Project Managers Are Readily Available to Assist with Various Services Relating to Your Special Build Needs.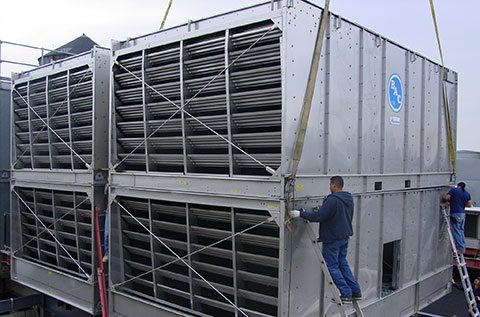 I do a lot of networking and deal with a lot of facilities managers and everyone says how Donnelly is one of the best companies out there. You can see it – their trucks are all over. When I ask people, who's your air conditioning provider, they all say Donnelly.
-JWT, 466 Lexington, Manhattan
Learn More About our Special Project Services
Need More Information? Call Donnelly Mechanical at (718) 886-1500 Today.
Providing innovative HVAC Solutions to Distinguished New York City Clients Since 1989