Take 20 Minutes to Protect Your Critical Commercial HVAC Systems All Year Long – Regardless of the Season!


Call Now and Ask About a Free Assessment of Your Critical HVAC Equipment!
(718) 557-9117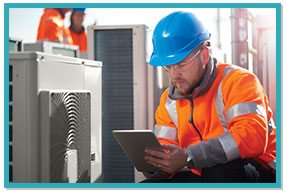 Seasonal changes are a vital time for maintenance of commercial HVAC systems. One small oversight by your current vendor can lead to an expensive HVAC emergency and unscheduled downtime!
Critical HVAC Systems Deserve a Second Opinion!
Donnelly Mechanical is acutely aware that unscheduled downtime is a major burden on your business and tenants – because we've been serving over 1,700 distinguished businesses just like yours throughout the New York Metro area for more than 30 years. Our commercial HVAC expertise, along with the industry's fastest response times, helps ensure your systems are always covered, even when your current HVAC provider can't live up to their commitment.
See How Just 20 Minutes of Your Time Can Lead to Reduced Downtime & Significant Savings!
Talk With Us Today!
(718) 557-9117 
We're most likely already in your building!
One Call Now Safeguards Your
HVAC No Matter the Season!