R-22 PHASEOUT: Refrigerant Conversion or Equipment Upgrade
For R-22 refrigerant conversion or equipment upgrade, let Donnelly's expertise help you find the solution that makes sense.
It's The Law
By 2020 there will be zero consumption allowances for R-22 refrigerant. For those still using it, the cost is already exorbitant and continues to climb higher as supply becomes less and less. It is time to take a hard look at your commercial HVAC equipment and decide what makes sense: refrigerant conversion or equipment upgrade.
Refrigerant Conversion Versus Equipment Upgrade: Weigh Your Options to Maximize Energy & Cost Savings
With a clear understanding of the age, condition, performance and associated costs of your commercial HVAC unit, you are in a good position to consider whether refrigerant conversion or equipment upgrade is your best course of action.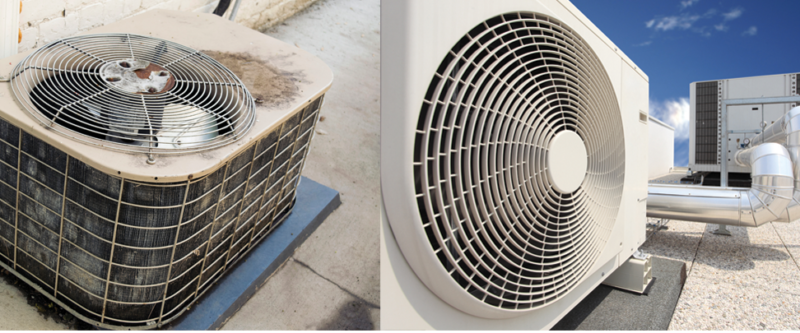 Refrigerant Conversion
If your unit is less than 10 years old and in good working order, you may decide that refrigerant conversion makes the most sense right now.
FREONTM M099 Replacement refrigerant
Providing a quick, cost effective R-22 replacement, M099 is compatible with all traditional and synthetic lubricants, including mineral and Polyolester (POE) oil.
It is the closest match to R-22 in both capacity and efficiency.
M099 also offers you additional benefits:
Significantly lower discharge temperature that may prolong the life of your compressor

Fast, simple conversion process
Once your system is running on M099, topping off is easy during service and doesn't require removal of the entire refrigerant charge!
Equipment Upgrade
Commercial HVAC equipment doesn't last forever.
If your unit is more than 10 years old, your best option may be to replace it.
Planned equipment upgrade not only saves you the higher, unexpected costs of repair or forced replacement that cut into your budget, but the headaches and pressures associated with angry employees and business losses.
Consider Some Key Advantages:
Better equipment pricing

Lower labor costs

Effective budget control

Planned downtime with minimal disruption

Lower energy costs – up to 40% in some cases

Select equipment options to meet your energy and cost saving goals

Extended Warranty options on new equipment
Ask us about Tax Rebates & Incentives!
Need more information? Call Donnelly Mechanical at (718) 886-1500
to schedule a comparative analysis.