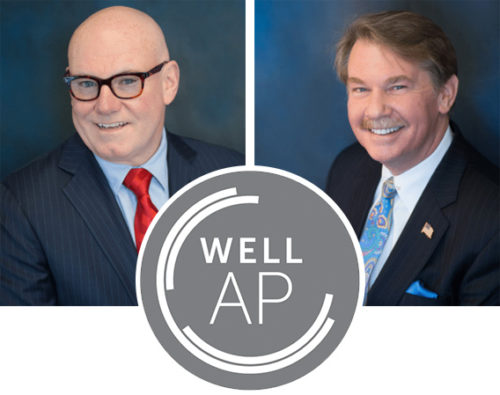 Dan Donnelly and Tom Krol from Donnelly Mechanical have earned the WELL Accredited Professional (WELL AP™) credential through the International WELL Building Institute™ (IWBI™), placing them among a group of leading professionals who are dedicated to supporting human health and well-being in the built environment.
"Donnelly Mechanical recognizes Building Wellness as an important aspect of the workplace, impacting not just mechanical systems but more importantly the health and productivity of the very people who work to keep the business strong," says Dan Donnelly, CEO of Donnelly Mechanical. "Our WELL Accredited Professionals (WELL AP™) are ready to help clients effect change to advance the human health and wellness in their buildings and work environments."
The WELL Building Standard is the first building standard to focus exclusively on the health and wellness of the people in buildings. WELL is an evidence and performance-based system for measuring, certifying and monitoring features that impact human health and well-being in the built environment, through air, water, nourishment, light, fitness, comfort and mind.
WELL APs have successfully passed the WELL AP exam, an assessment based on the expertise of leading practitioners in the field of design, health and wellness in the built environment. Developed using GBCI's rigorous test development best practices, the WELL AP exam is designed to test a candidate's knowledge and proficiency in building wellness and the principles, practices and applications of the WELL Building Standard. The WELL AP Exam was launched last October and was complemented by a comprehensive educational program.
Aligning with Donnelly's 30 + years of mechanical systems and indoor air quality expertise, the WELL AP credential signifies advanced knowledge of health and well-being in the built environment and specialization in the WELL Building Standard™ (WELL).
To learn more about the WELL Building Standard and the WELL AP credential visit www.wellcertified.com.