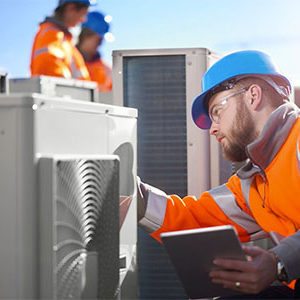 Donnelly Mechanical, a leading commercial HVAC contractor in New York City, has recently achieved an Experience Modification Rating (EMR) of 0.93. With an EMR below the industry average of 1.00, Donnelly is operating at a level of safety much higher than what is expected for their particular industry.
"Everybody wins when commercial HVAC safety is a top priority," said Dan Donnelly, CEO of Donnelly Mechanical. "Achieving an EMR below the industry average not only means we maintain a safe work environment for our workers and our clients, it also means lower insurance costs. We are then able to pass those savings on to our clients."
An Experience Modification Rating represents three years' worth of operational safety data. It is calculated using a company's actual worker's compensation claims in comparison to the number of claims they're expected to have within their industry.
"Our EMR speaks to the pride we take in providing the highest standards in safety," Donnelly said. "We have more hands-on supervisors than any other commercial HVAC service company in NYC and all our employees are trained to understand the hazards of their work environment. Safety is a priority for us, and it's one of the many ways we lower costs for our customers."
More information about Donnelly Mechanical's commitment to safety is available at https://donnellymech.com/hvac-safety/.