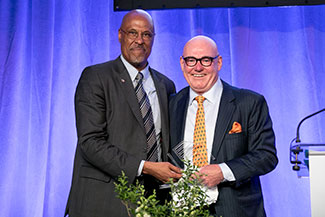 Madison Square Boys & Girls Club held their 6th Annual Youth of the Year Dinner on Wednesday, May 23rd at Pier Sixty at Chelsea Piers.
The evening celebrates the success of youth who have overcome enormous odds and demonstrate exceptional character and leadership skills. Youth of the Year is the premier national recognition program for Madison Square Boys & Girls Club members.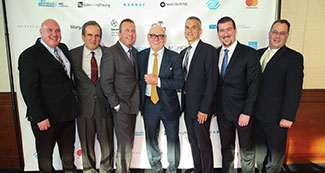 Alongside Frank Baker from Siris Capital and Joseph Patuleia, Madison Legacy Award recipient and Executive Director Emeritus, our own Dan Donnelly, CEO of Donnelly Mechanical, was recognized as the 2018 Champion of Youth Honoree for his dedicated service to the organization. Dan serves as a member of their Board of Trustees and volunteers a great deal of his time mentoring young talent.
The mission of the Madison Square Boys & Girls Club is to save and enhance the lives of New York City boys and girls who by reason of economic or social factors are most in need of its services. The organization currently serves youth ages 6-18 at Clubhouses throughout New York City's most disadvantaged communities in Brooklyn and the Bronx and will soon open a new Clubhouse in Harlem. For more information you can visit the organization's website: Madisonsquare.org.