Undertaking Large, Complex Commercial HVAC Projects While Implementing the Latest Cutting Edge Technology
Created to Help Our New York City Clients Through the Complex Design, Bid, Award and Execution Process
Donnelly Mechanical established the Critical Projects Division to undertake large, complex commercial HVAC projects implementing the latest cutting edge technology.
Clients benefit from the experienced help we provide them through the design, bid, award and execution process, including our utilization of the HVAC Industry's latest estimating software and the vast experience of our Project Team.
Our Commissioning Team will thoroughly start-up, test, train and turnover the project to our maintenance department, making the transition from Construction to Maintenance seamless for the end user. We are there every step of the way, ensuring our clients' peace of mind.
GC & CM INFRASTRUCTURE PROJECTS, MULTI-FLOOR FIT-OUT PROJECTS, OWNER DIRECT INFRASTRUCTURE PROJECTS, UNIT REPLACEMENT/FIT-OUTS UP TO $25,000,000
BONDING AVAILABLE UP TO $60,000,000
STRATEGIC PARTNERSHIPS – JOINT VENTURES
DESIGN – SCHEDULE ANALYSIS
BUILDING INFORMATION MODELING
WBE PARTICIPATION THRU TIER 2 JOINT VENTURE PARTNERSHIP
PRE-DESIGN/CONSULTING ENGINEERING
PROJECT PRESENTATIONS – LOGISTICS
COST SAVINGS – VALUE ENGINEERING
INFRASTRUCTURE PLANNING & DESIGN
BUDGET PRICING PER SF – HVAC SYSTEM TYPE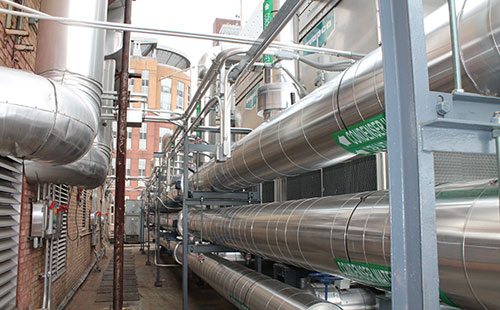 The project manager was present every day that work took place. He provided daily briefings on progress. Every aspect of the project was meticulously planned.
Need More Information?
Call Donnelly Mechanical at (718) 886-1500 Today.
Donnelly's Technical Expertise and Good Business Sense Saves You Time, Money, and Headaches Throughout the HVAC Construction Process