Donnelly Mechanical is New York City's Premier HVAC Contractor
Specializing in new HVAC construction, renovations and retrofits of commercial and industrial facilities.
Whatever your preferred method of delivery – fast-track, design build, or plan and spec – Donnelly has invested in the team and systems that work to keep your commercial HVAC construction project on-time and on-budget, including the ability to lock in construction costs and eliminate budget-busting change orders.
Working with construction managers, general contractors and building owners' representatives on major projects at some of the city's most distinguished addresses, Donnelly's technical expertise and good business sense not only fulfills project objectives but delivers long-term return on building investment.
From initial survey to project completion, Donnelly effectively manages even the most complex HVAC construction projects with professionalism and ease.
Financial Analysis
For new building construction and upgrades within existing buildings, Donnelly can provide you with expert financial analysis that allows you to consider the lifecycle cost of your HVAC equipment. This report factors in eligibility for tax rebates and incentives, as well as annual operating costs, from the "base" unit to the most efficient. Oftentimes these reports reveal that the lowest first-cost unit is almost always the most expensive to own. Above all else, you will get a clear picture of where and how you can save money today and over time.
LEED, Sustainability & Green Construction
At the forefront of building sustainability and green construction, Donnelly has worked on many high-profile LEED Platinum-Certified projects, most significantly the Bank of America Tower at One Bryant Park – the first commercial high-rise ever to achieve this distinction. Donnelly has certified LEED experts and CEMs on staff as well to help you with your sustainability and green building projects.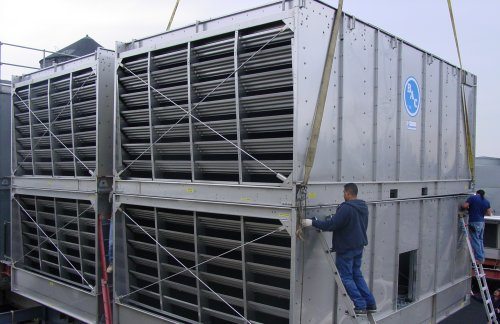 The technicians are knowledgeable and professional which is very important to us. They get right to work and don't waste any time.
Need More Information? Call Donnelly Mechanical at (718) 886-1500 Today.
Donnelly's technical expertise and good business sense saves you time, money, and headaches throughout the HVAC construction process.