Leading Team of Certified HVAC Technicians in NYC, Well-Equipped to Diagnose and Resolve Your Commercial HVAC Issues
Donnelly's commercial HVAC repair service field technicians have the skills and support to give you fast, worry-free resolutions to any commercial HVAC problem.
Backed by top-of-the-line resources and our in-house team of experienced engineers, consultants and designers, Donnelly's professional staff arrive in uniform and with proper identification to ensure the safety of your building and its occupants. Choose the best Commercial HVAC Repair Service in NYC. Learn more about why Donnelly Mechanical is the premier provider for HVAC Service and Maintenance in New York City here.
How Donnelly Mechanical Benefits You:
UNIQUE NYC EMERGENCY ZONING SYSTEM
Ensuring prompt response when you need it most, Donnelly dispatches our certified technicians according to a strategic zoning system throughout Manhattan. Along with a fleet of more than 100 branded service vehicles, our typical response time is among the fastest in the industry, allowing us to resolve your emergencies quickly and efficiently.
MANUFACTURER CERTIFIED TECHNICIANS
Our staff is trained and certified to work on all the major manufacturers' lines of HVAC equipment. In addition to these certifications, we have ongoing training of all staff to maintain and increase technical expertise in our industry.
MSCA STAR CERTIFIED CONTRACTOR
The Mechanical Service Contractors of America (MSCA) is the nation's leading trade association representing the heating, ventilation, air conditioning, and refrigeration (HVACR) service contractors. MSCA STAR is an achievement designation for service excellence awarded to an elite group of mechanical service contractors.
EXECUTIVE INVOLVEMENT
Whenever you need an immediate resolution to a problem, the Donnelly executive team is available to help you with your Commercial HVAC Repair needs.
Commercial HVAC Industries We Serve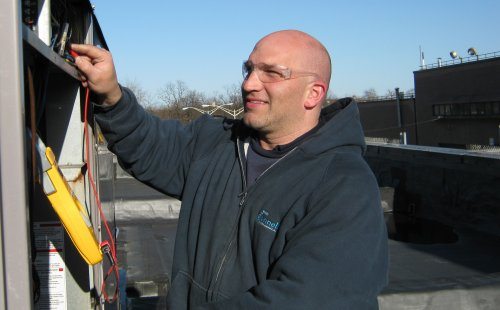 Donnelly was there when we needed them most. Donnelly's there when we just need them. We all work really well together.
-Building Manager, 17 State Street, Manhattan
Need more information? Call Donnelly Mechanical at (718) 886-1500 today.
Fast response and a worry-free resolution – that's The Donnelly Difference.