Restore Health & Your Bottom Line With WELL Building Services from Donnelly
As Evidenced by the Legionella Outbreaks in New York City, Sick Building Syndrome (SBS) Is a Danger Not Only to the People Who Occupy Them but Also to the Community at Large.
We all live and work in built environments. Many factors disturb the state of wellness in these environments, which impact our physical, emotional, and even mental health. SBS affects everyone. Legionella, among other such illnesses, has taught us that. WELL buildings, on the other hand, can lead to reduced employee absenteeism due to illness as well as improvements in employee productivity, acuity, motivation, and overall sense of health. The importance of a WELL building to a healthcare facility cannot be overstated, given a population with an already compromised immune system and the presence of infectious disease. A WELL building is also a means of reducing costs by lowering your energy bill and ensuring the maximum lifespan of your equipment.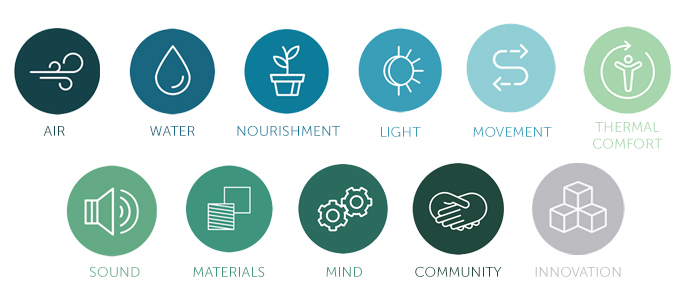 Donnelly Mechanical's team of WELL Accredited Professionals (WELL AP™) offers services to help you understand how your building systems are impacting the built environment in which your employees work or patients reside (if you are a healthcare facility). The WELL AP credential is the leading credential signifying advanced knowledge of health and well-being in the built environment and specialization in the WELL Building Standard™ (WELL).
Lead by Ray Blom, Director of Donnelly's Systems Analysis & Commissioning Group, our team initiates the WELL Building process with a comprehensive systems analysis. A strategic remediation plan is then developed based on the results of the analysis and customized to your objectives, timeline and budget. The plan outlines the critical initiatives requiring immediate attention as well as items that lead to building wellness but are not time sensitive.
Talk with Our WELL AP Professionals. Learn How Your Business Can Benefit
The Health and Well-Being of Your Built Environment Affects Your Bottom Line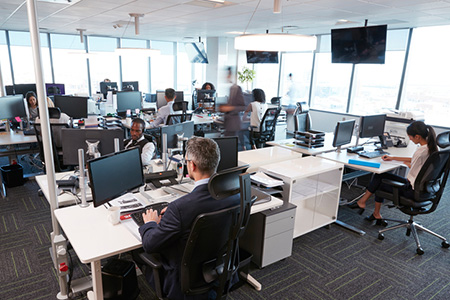 With building Wellness rapidly becoming front and center, we wanted to ensure our Indoor Air was healthy for our employees and visitors. We also wanted to proactively identify any potential IAQ issues before they became bigger problems. Using portable IAQ meters, Donnelly's air quality screening process provided us with a detailed LEED compliant report and recommendations. The report covered Total Volatile Organic Compounds (TVOC) testing specifically for 35 known VOCs. The air samples were passively collected in SUMMA canisters that were sent to a certified lab for analysis.
Need More Information? Call Donnelly Mechanical at (718) 886-1500 Today.
WELL Accredited Professionals (WELL AP™) & Building Wellness Experts.